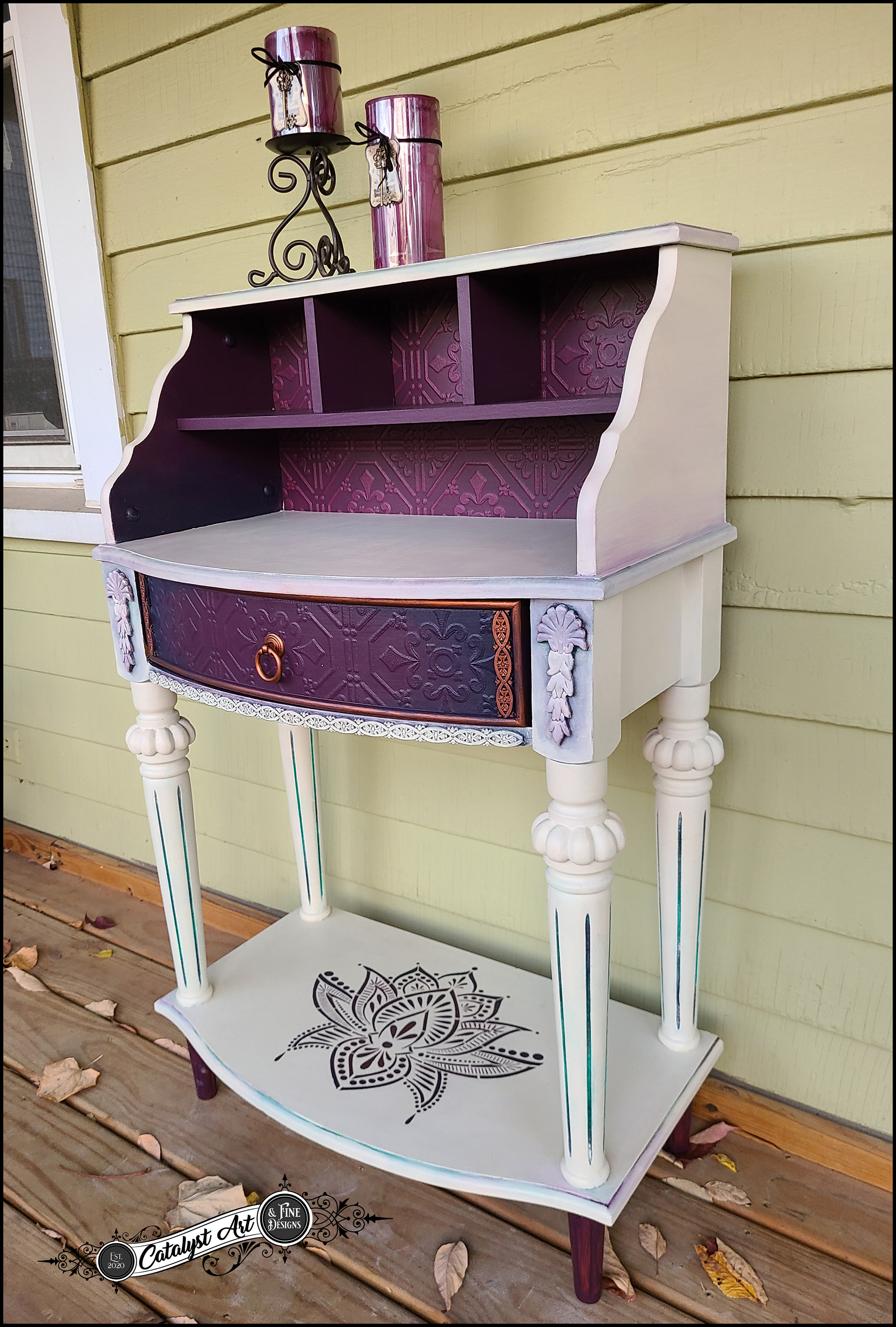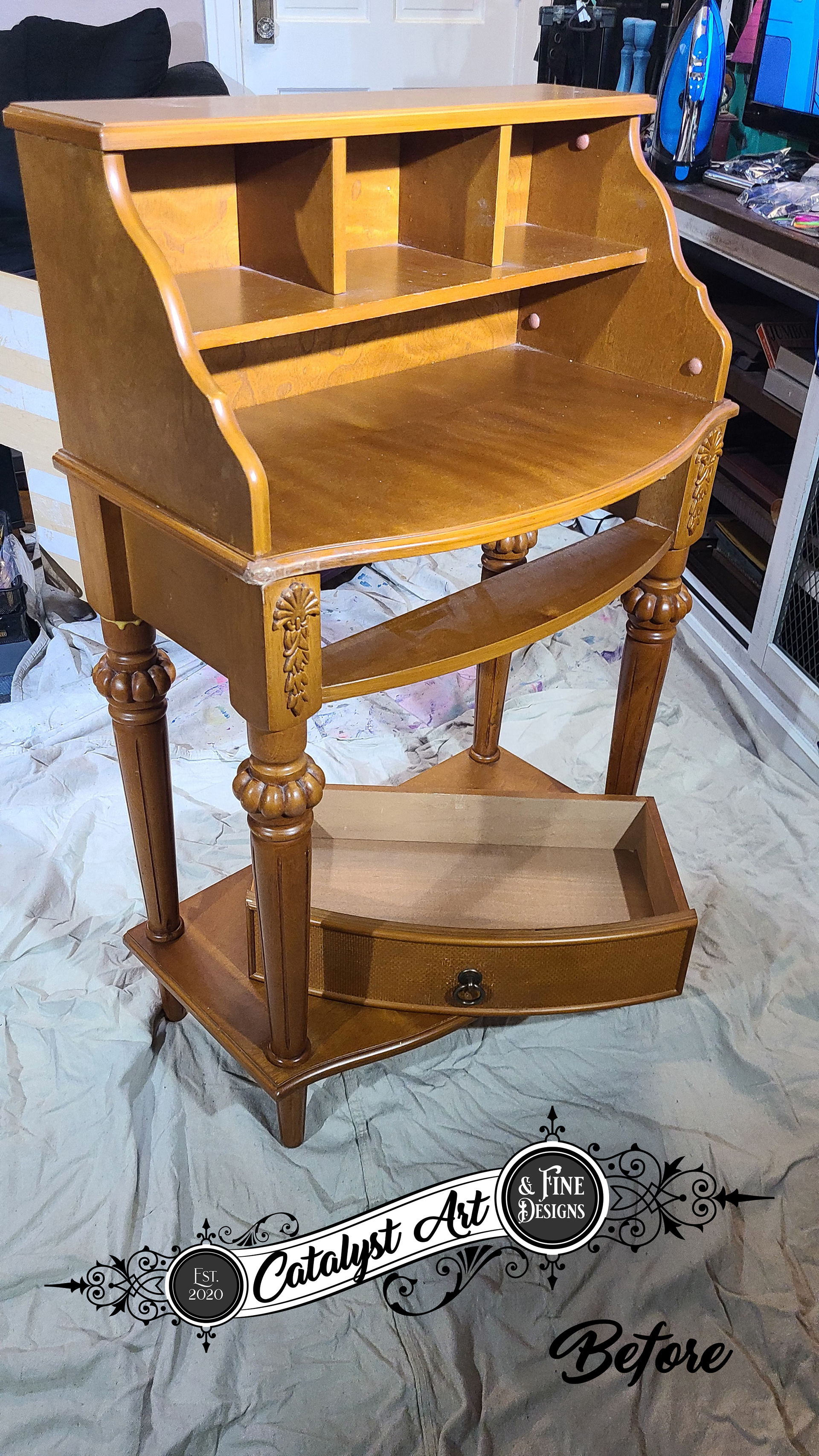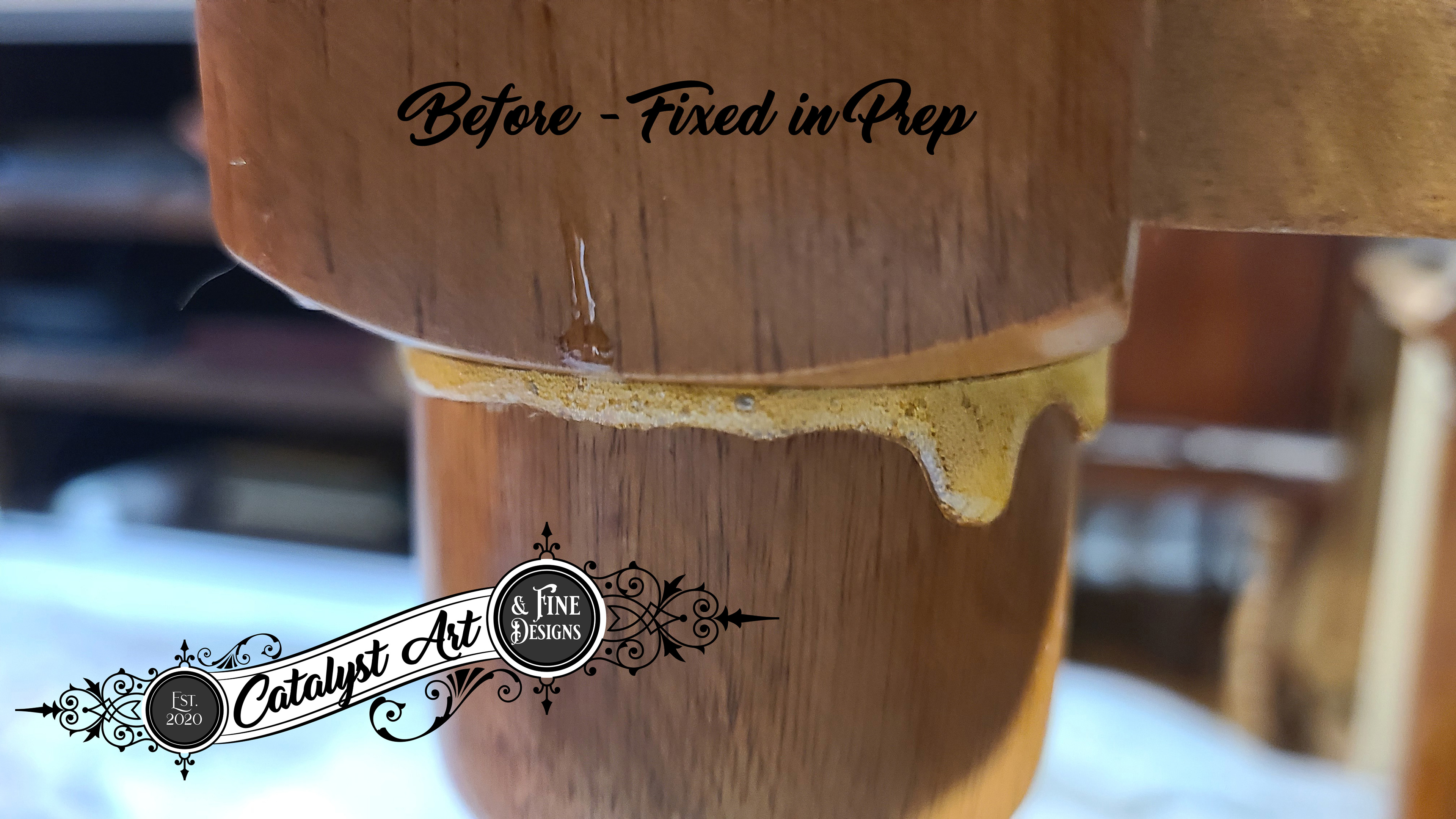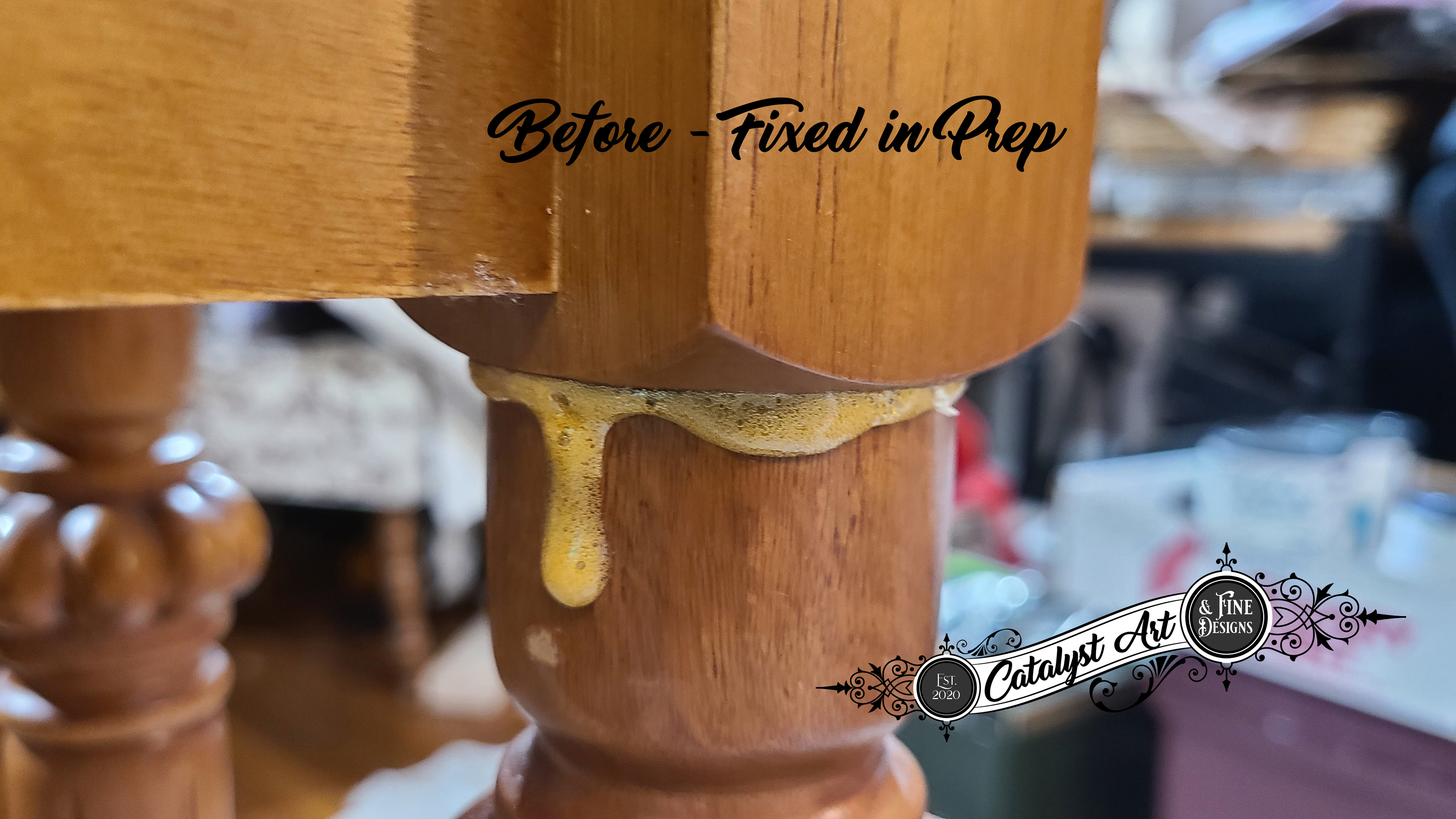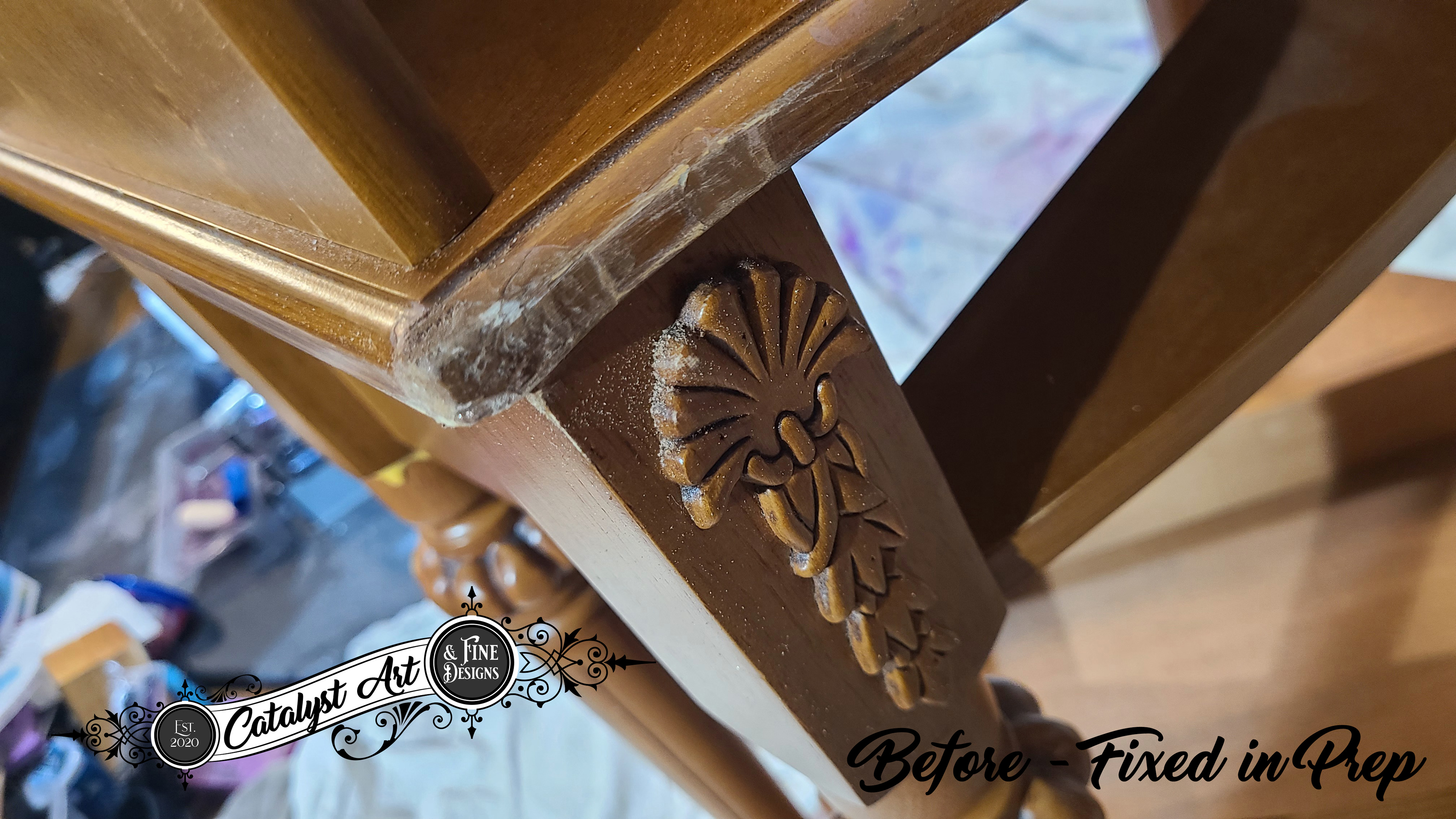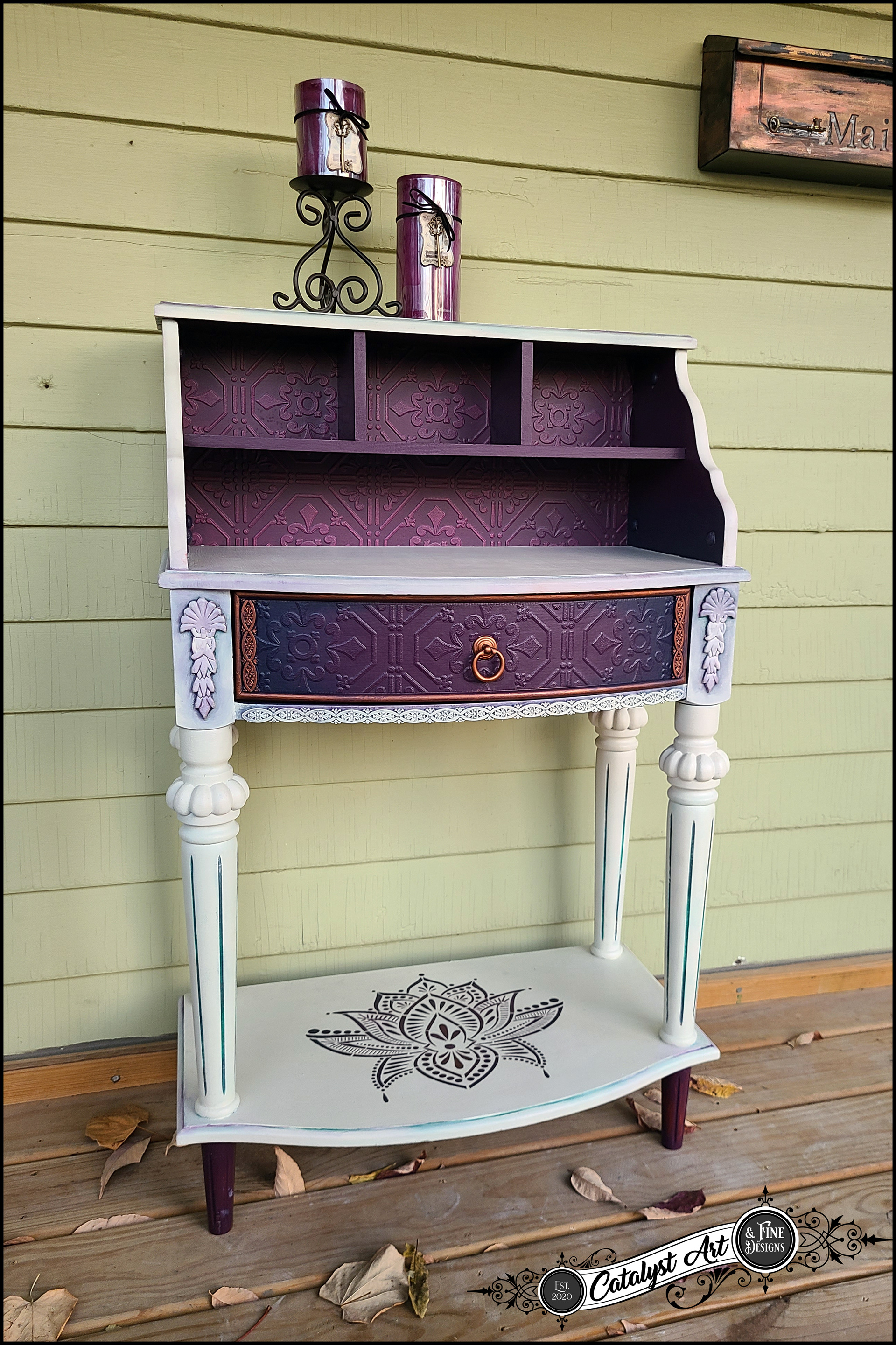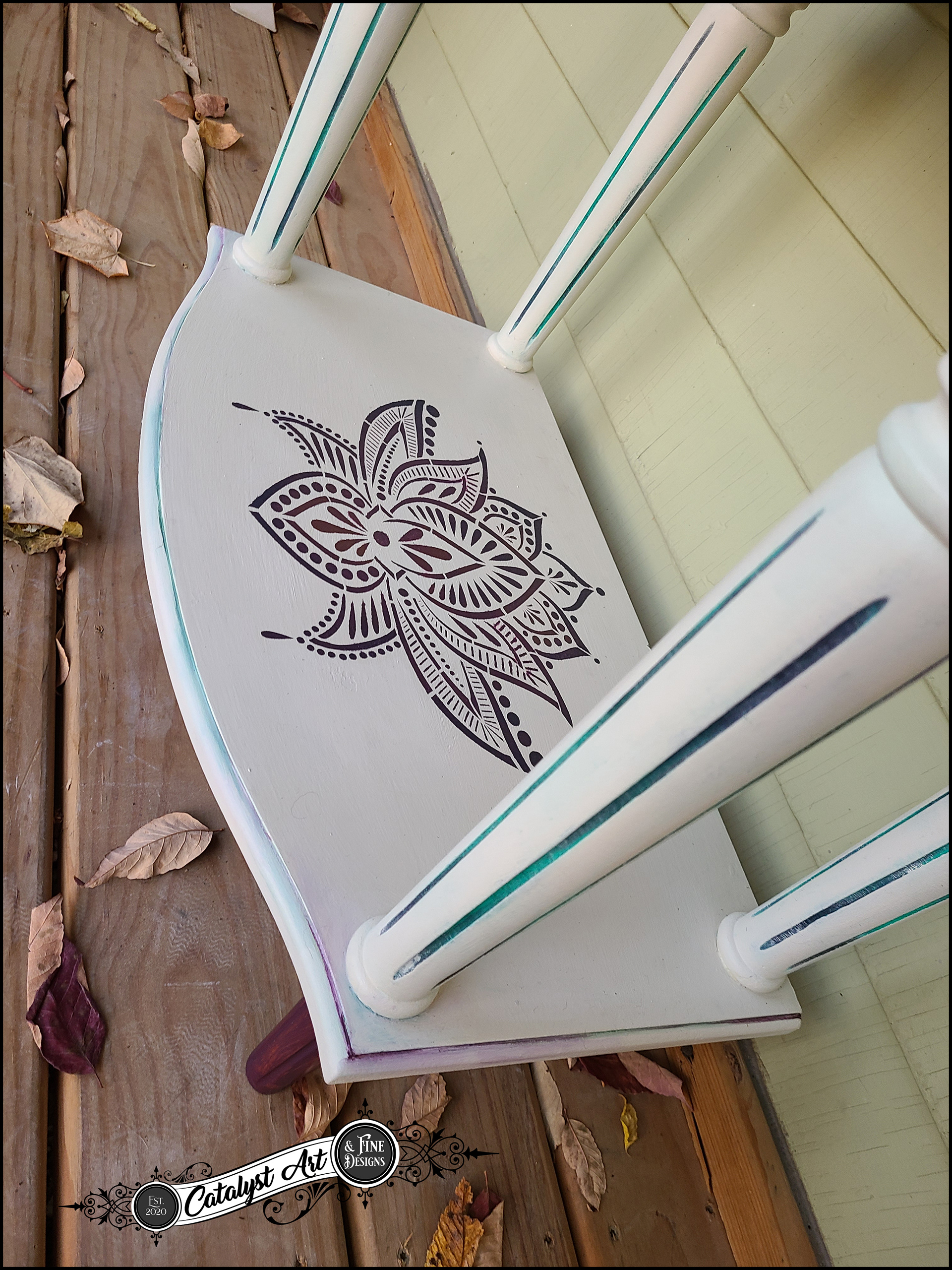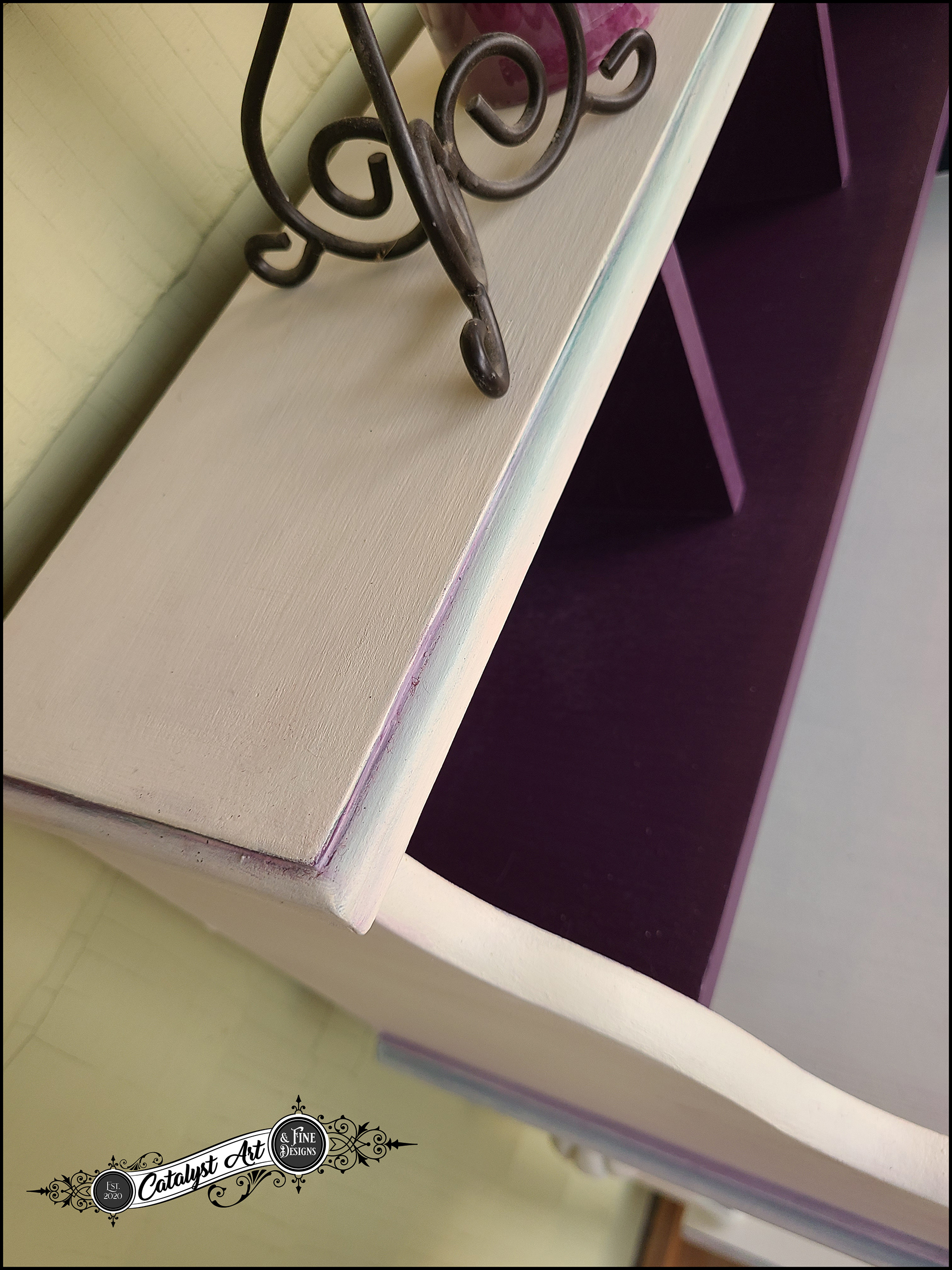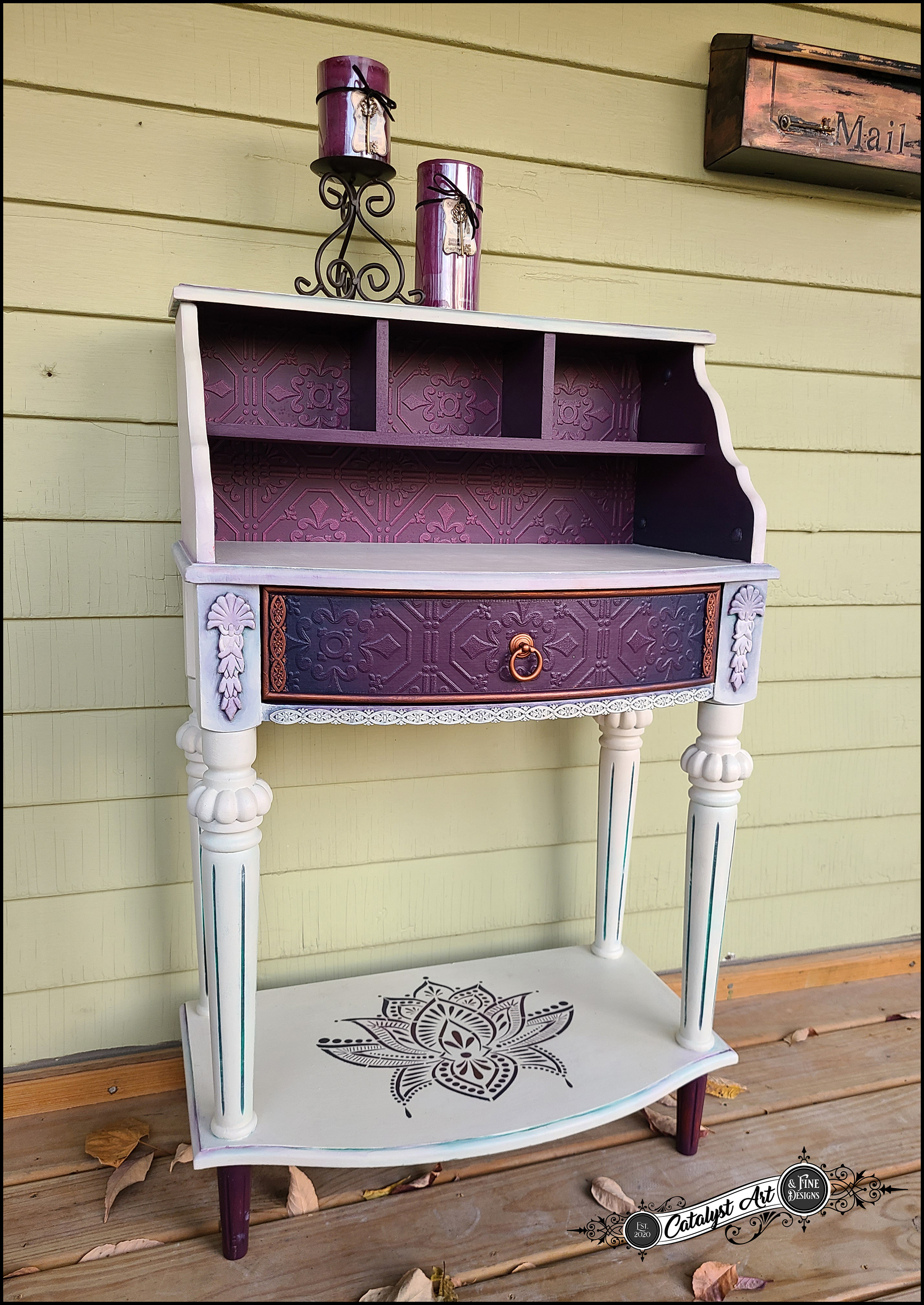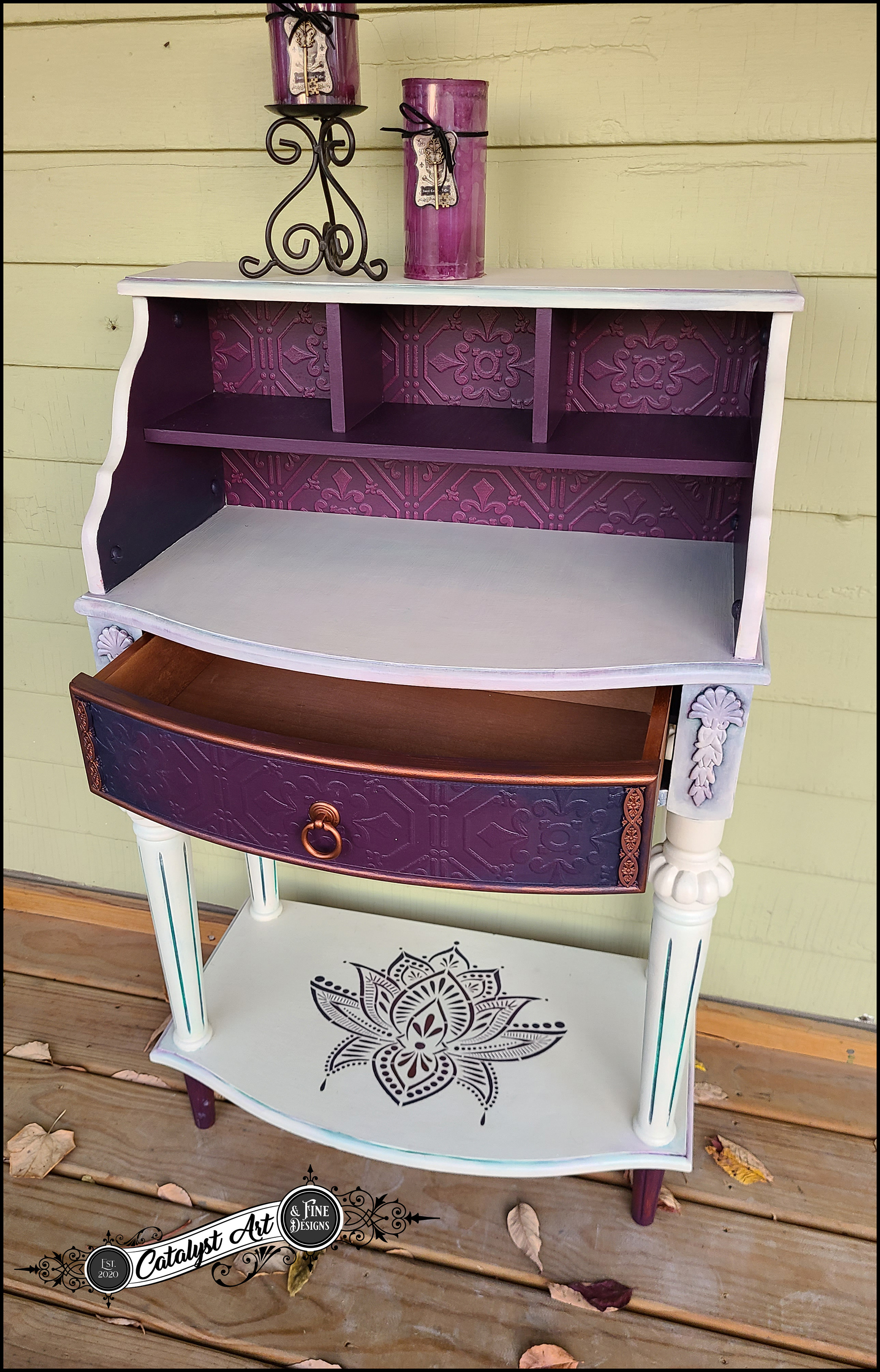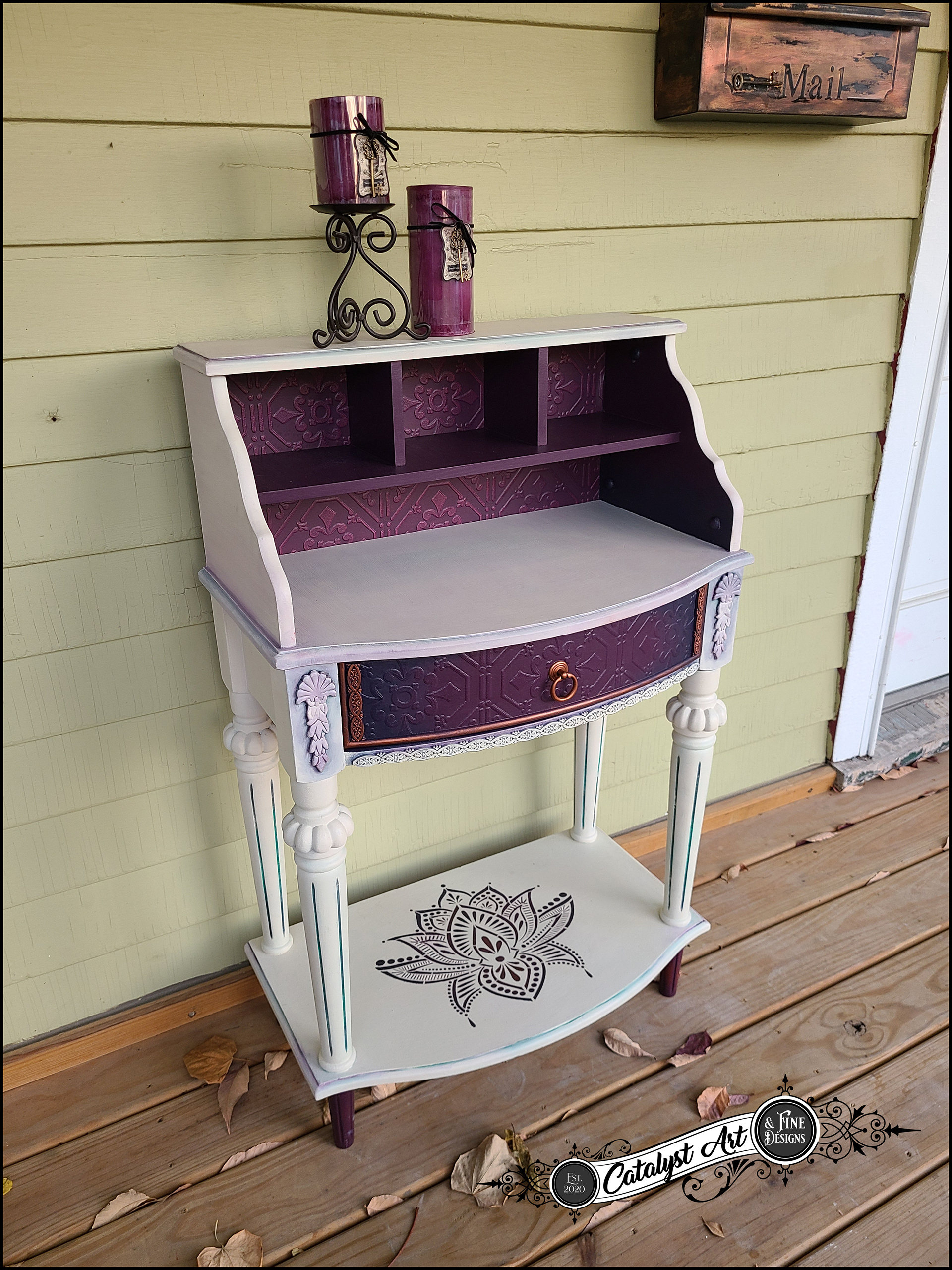 This gorgeous little desk looked to be in pretty good shape when I picked it up. It was only after getting it home that I realized it had been knocked around and then fixed inexpertly.

I was not deterred. I loved the design of this from the start so I used it as an opportunity to expand my skills at undoing messy, novice fixes.

This piece went through a few incarnations before I settled on this design for the final finish. This is a painterly style and makes use of several different thick paint and dry brush techniques as well as wet blends and layering. The end result is a painterly beauty with stunning details.

Paint Used:

Heirloom Traditions - Ibiza (standard mix and chalkified versions)

Dixie Belle - Dropcloth
Dixie Belle - Abergine

Flat Furniture Paint, Chalkified and color mixed by me in 3 different colors (I call them Soft Forest Green, Emerald City and Pale Absinthe)

The drawer and back of the hutch area have been embellished with paintable wallpaper from Home Depot

The details and hardware have been flashed copper using Swellegent Metal Coating in Copper

The Lotus is a stencil I got from Wish

The curved embellishment below the drawer was cast in Amazing Resin using a mould by Iron Orchid Designs and molded around the drawer while still pliable.

And finally, the whole thing sealed with Dixie Belle Satin Top Coat and then enhanced with a cream wax for additional durability.