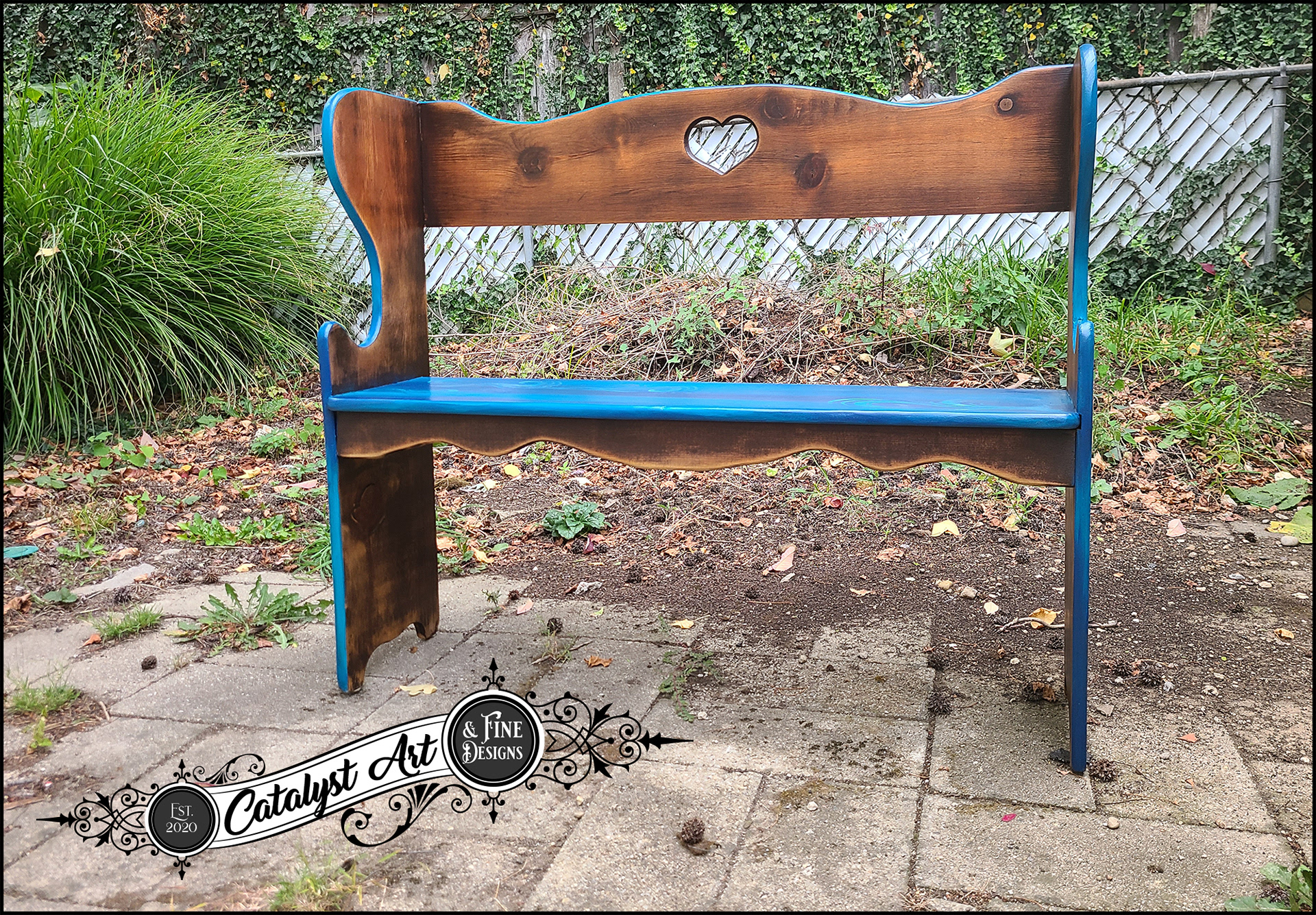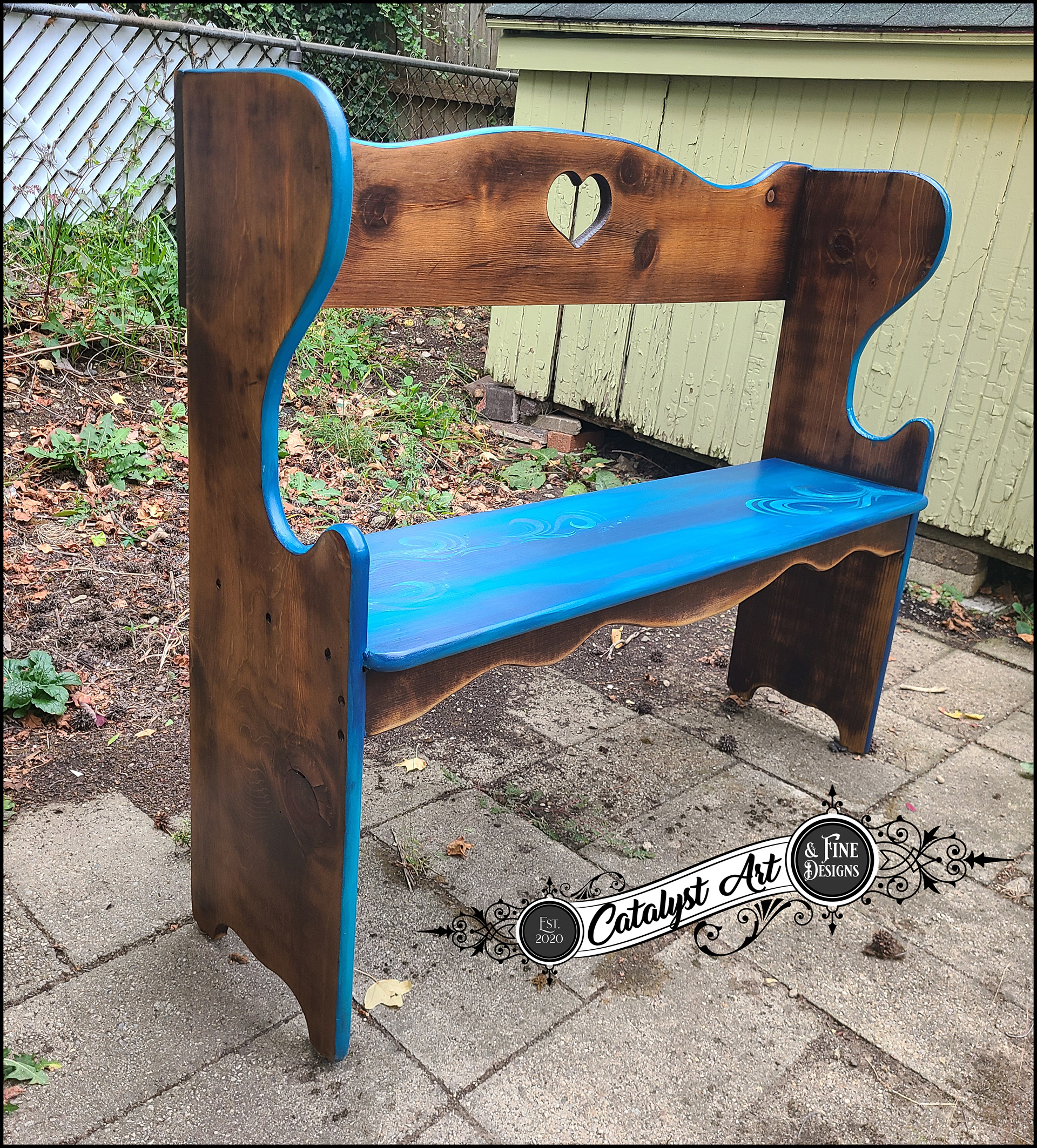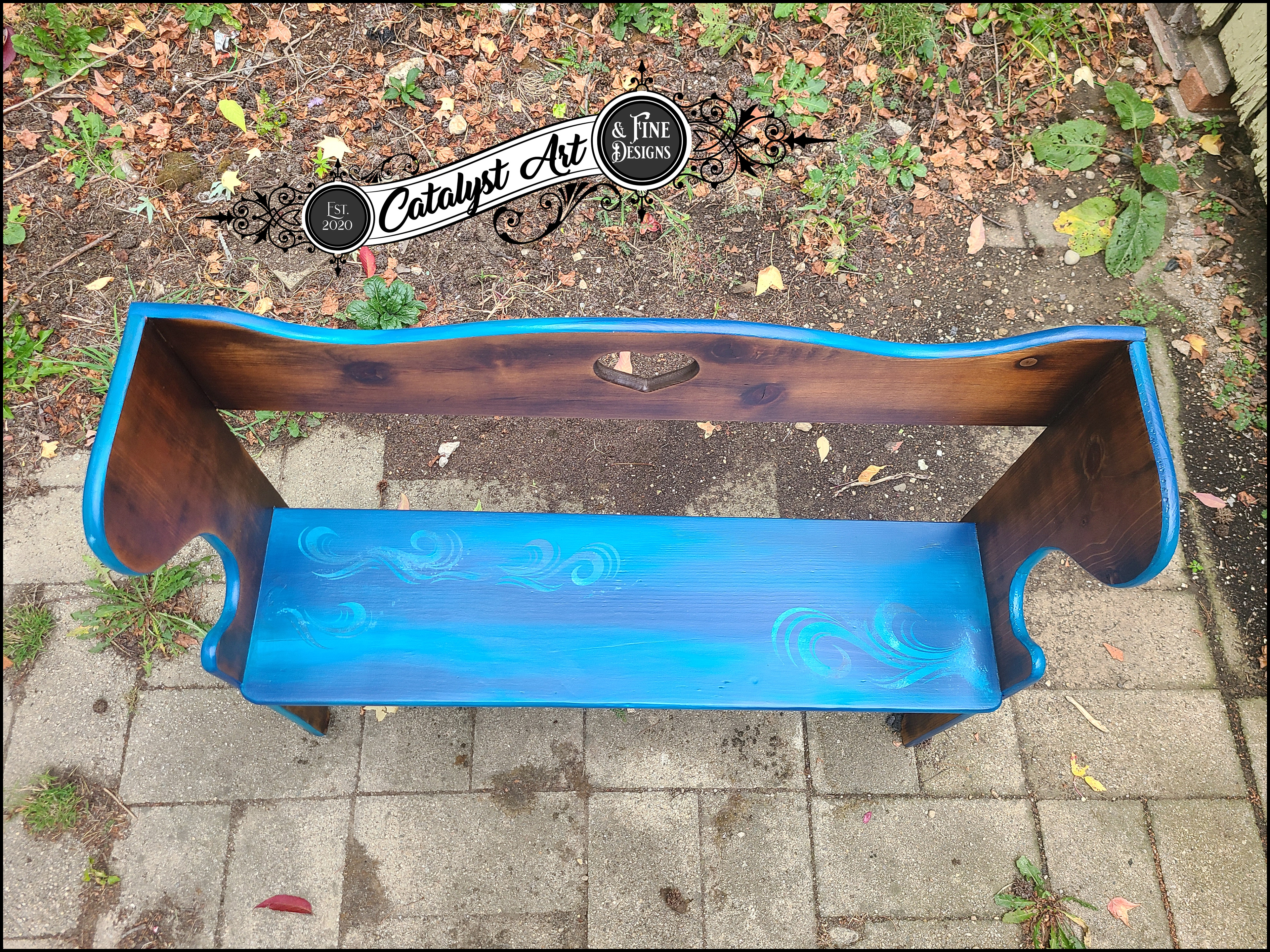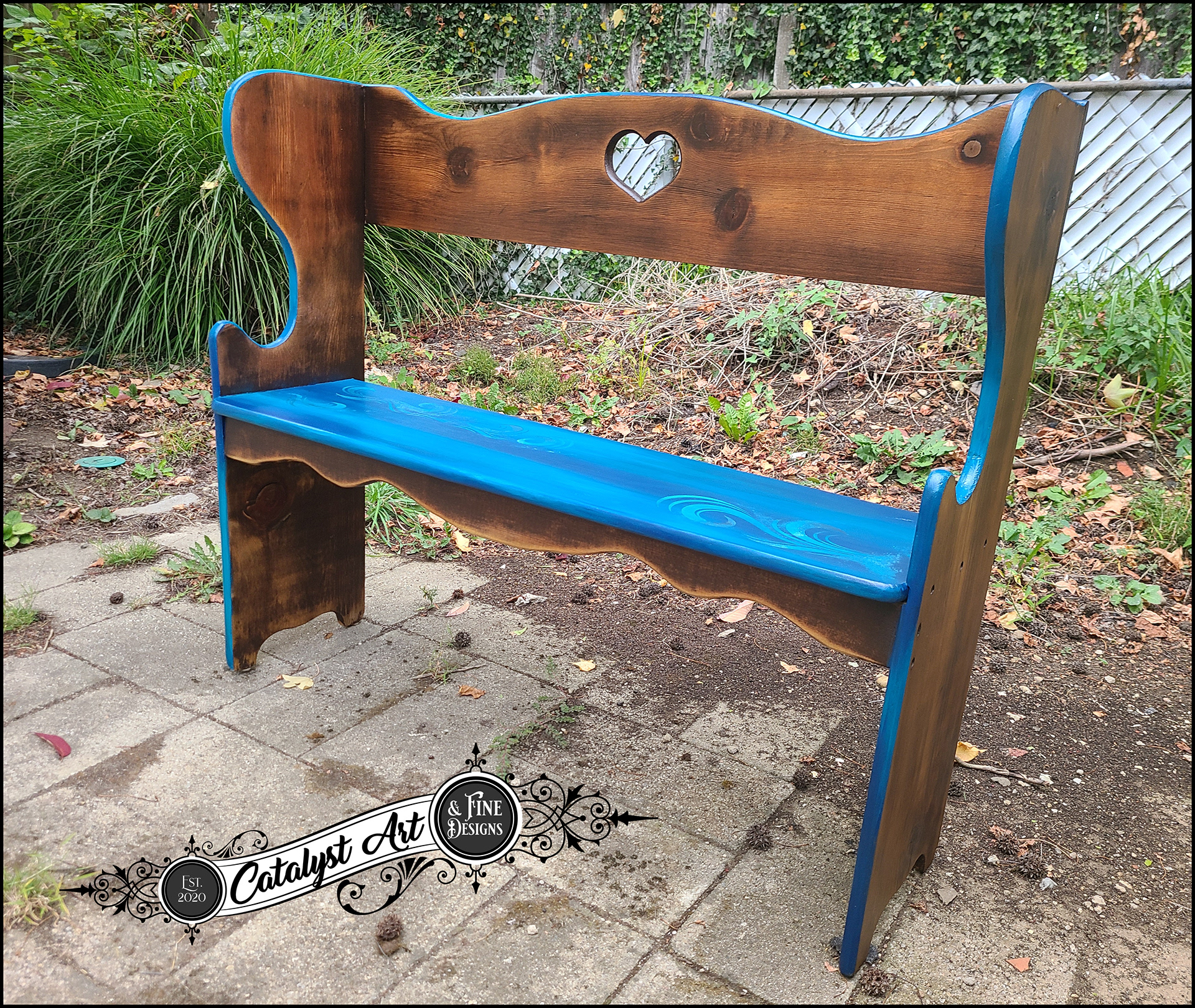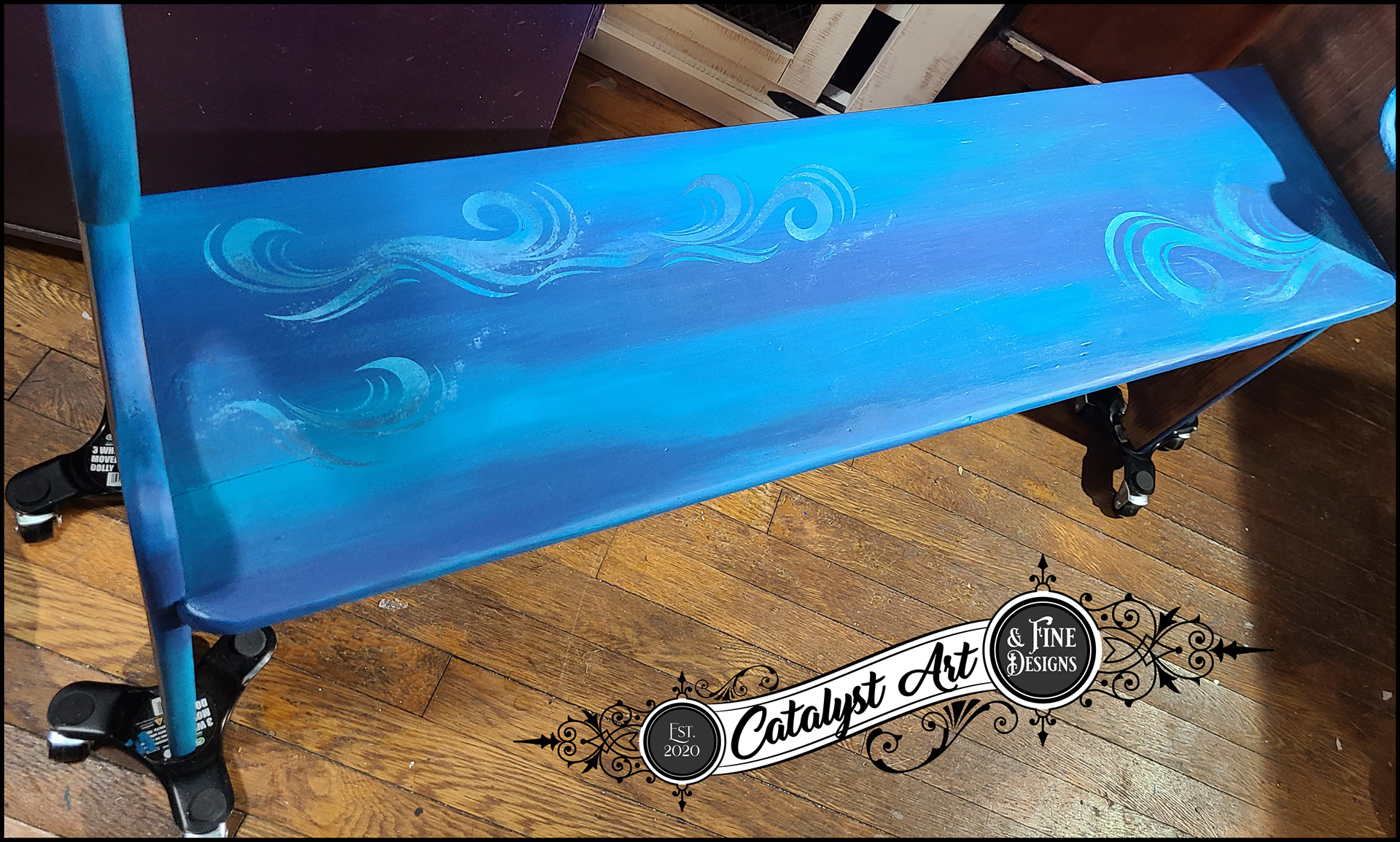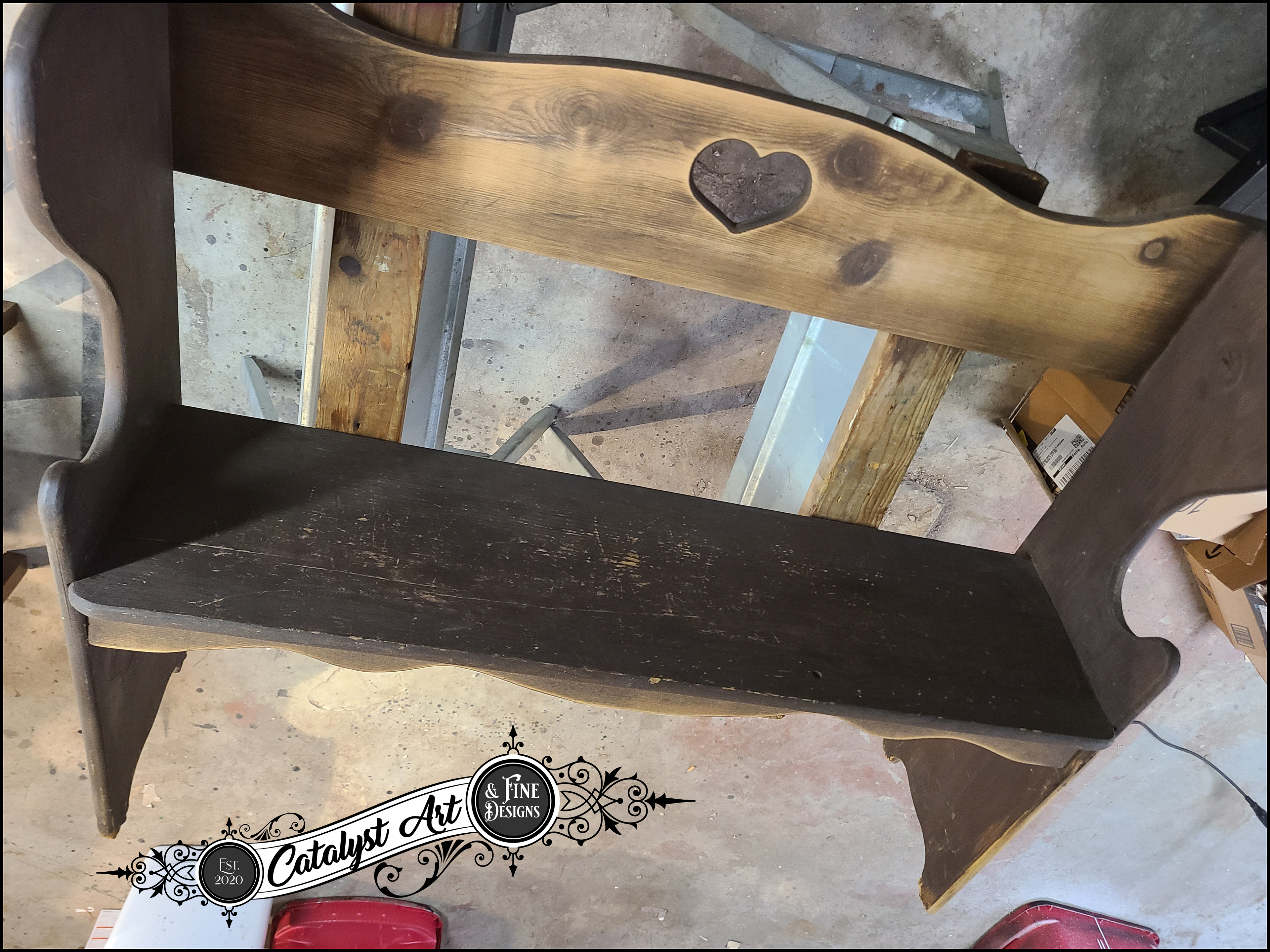 Ocean Waves Bench Commission
This bench was originally hand crafted by my client's late husband when he was young. It had a thick and well loved finish and the client was considering getting rid of it. When she purchased my drop leaf coastal table, she knew I could transform this bench into something special so she commissioned me to give it an update.
Her husband was a chef specializing in seafood, particularly Walleye. When I began to strip the old, damaged finish, I realized what I had to do: create a design that suggested ocean waves while still remaining true to her husband's original design.
I am pleased to report she was so happy with the results that she asked me to put it where she could look at it while finishing up the covered patio that will eventually be it's home. This commission was a joy to do and I was so happy when she said he would have loved what I came up with.