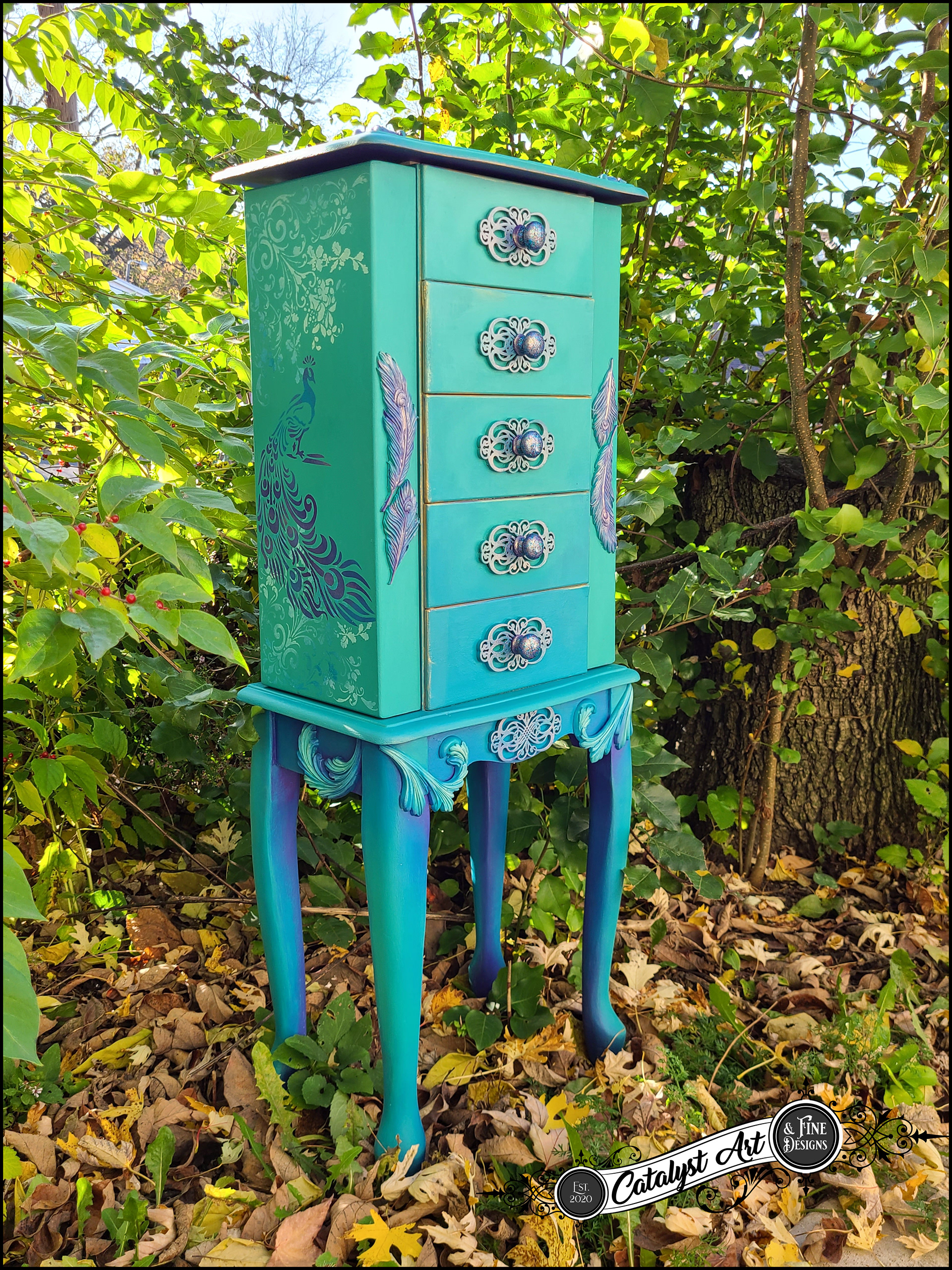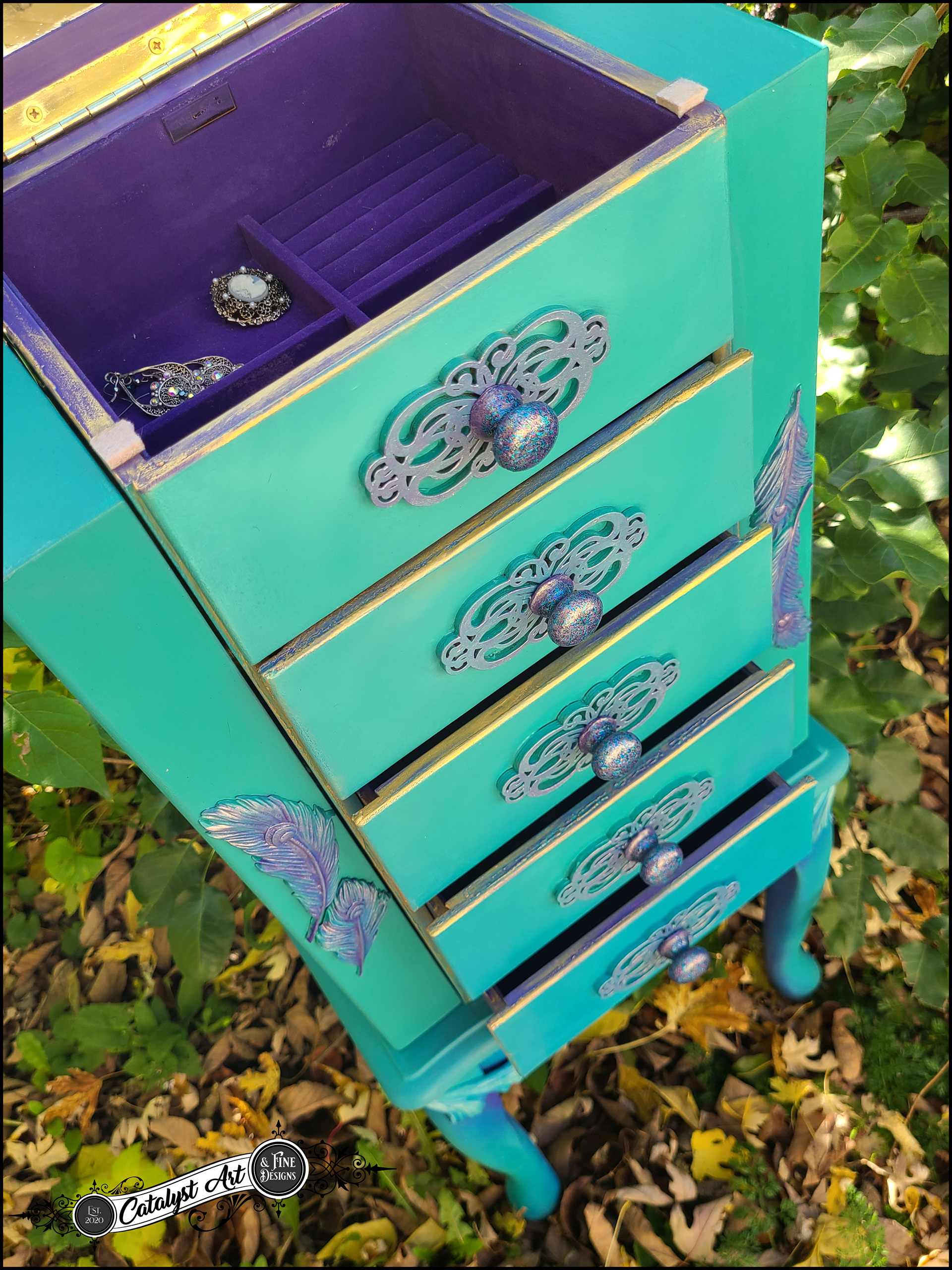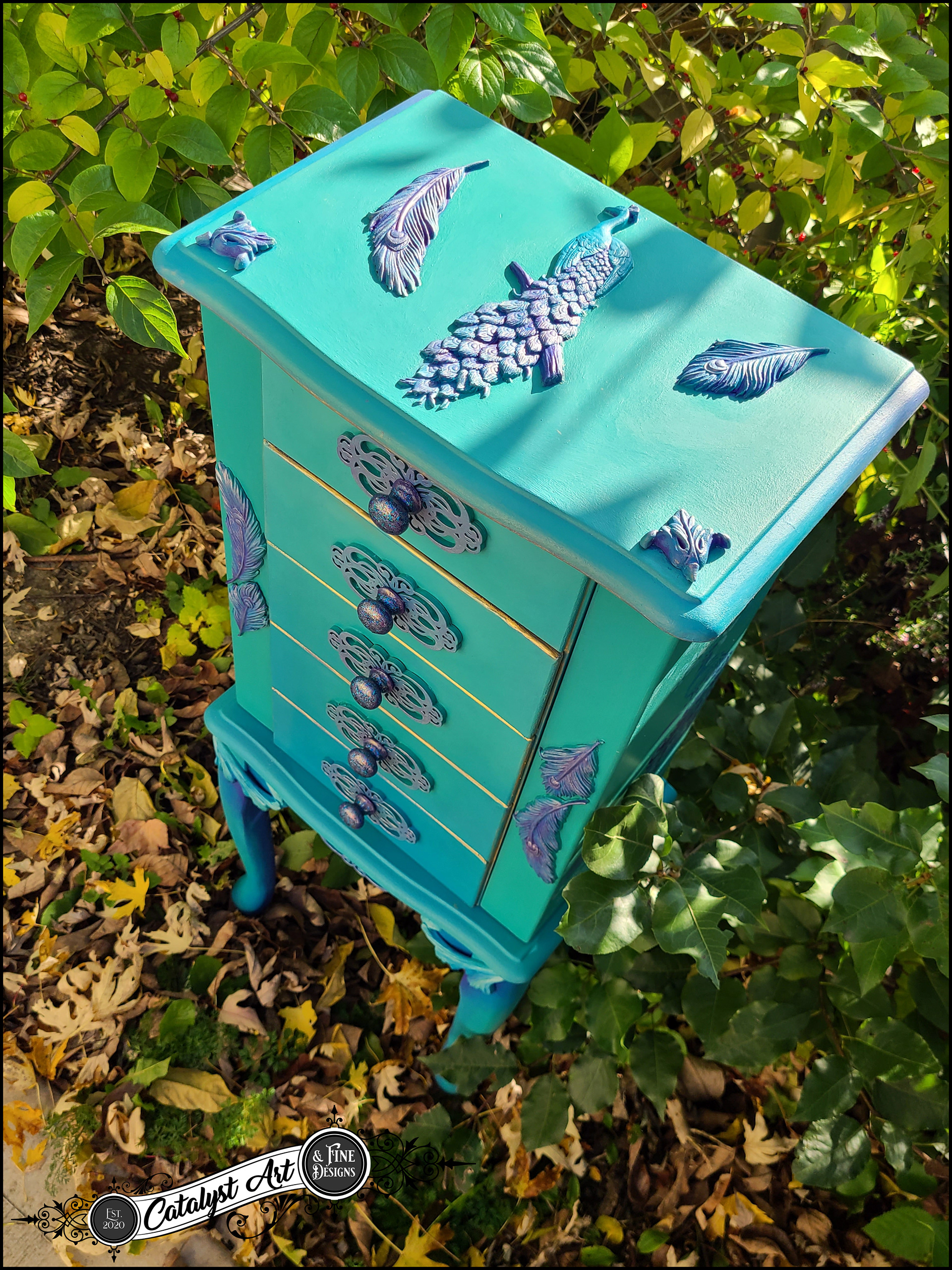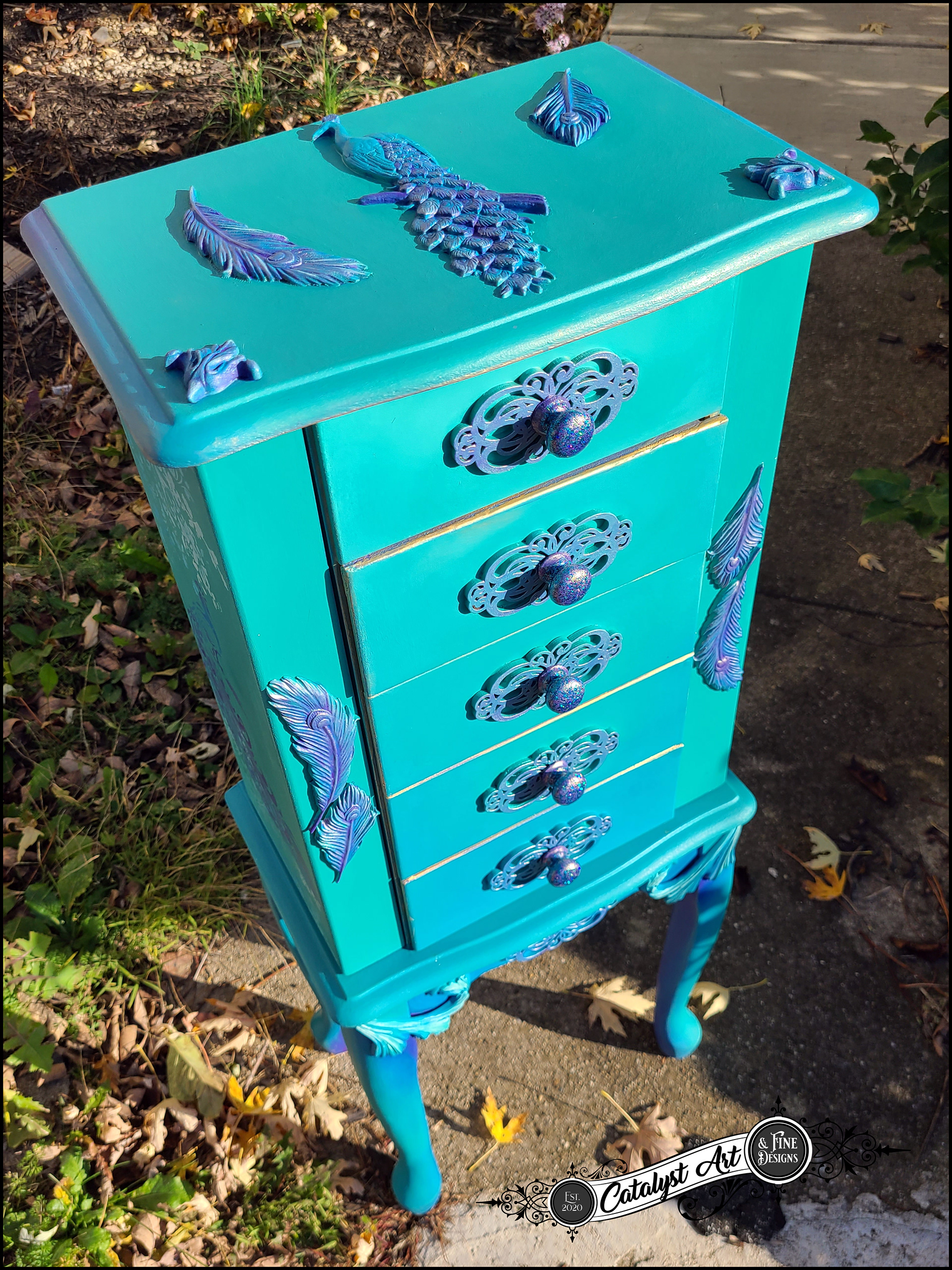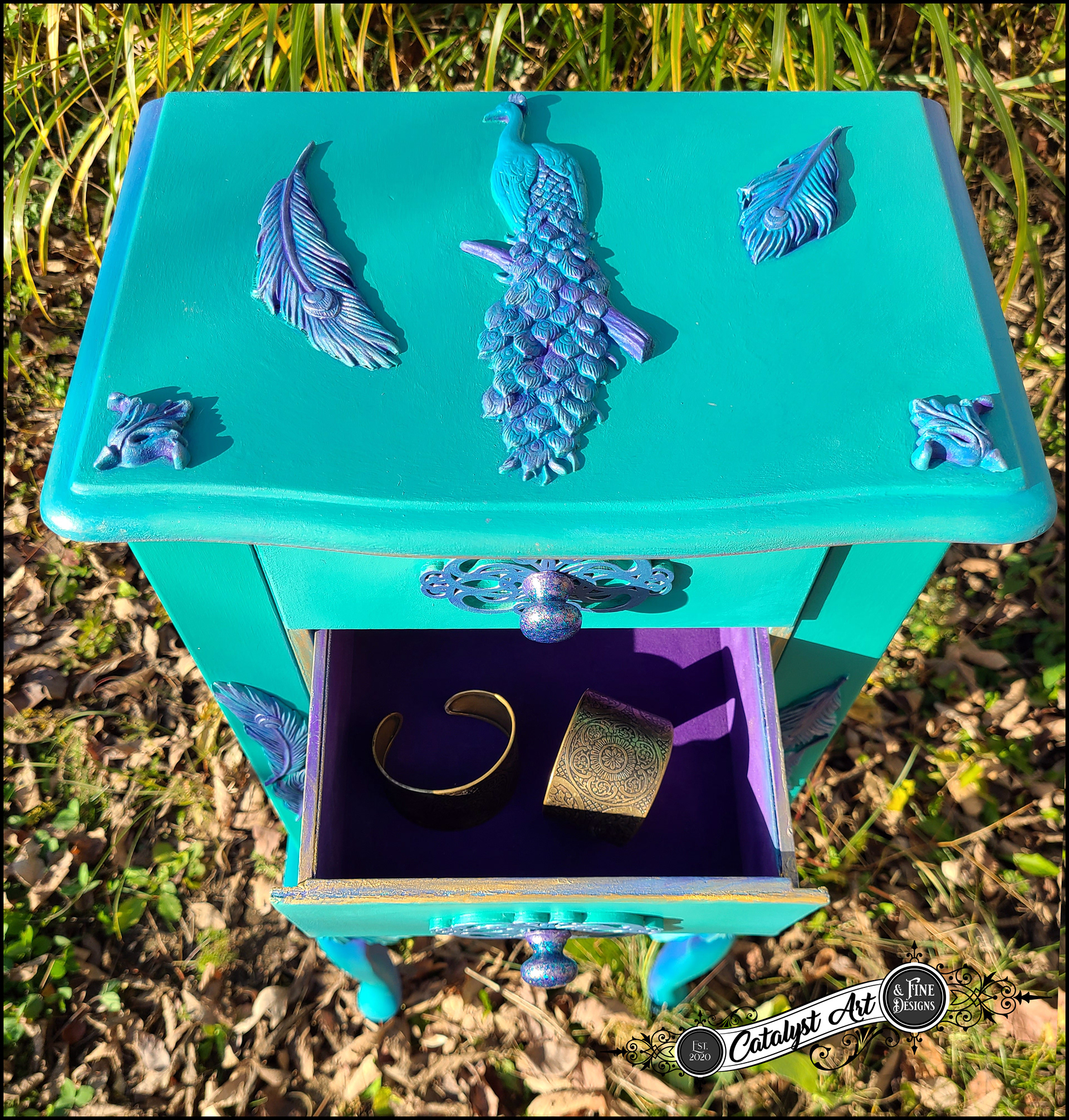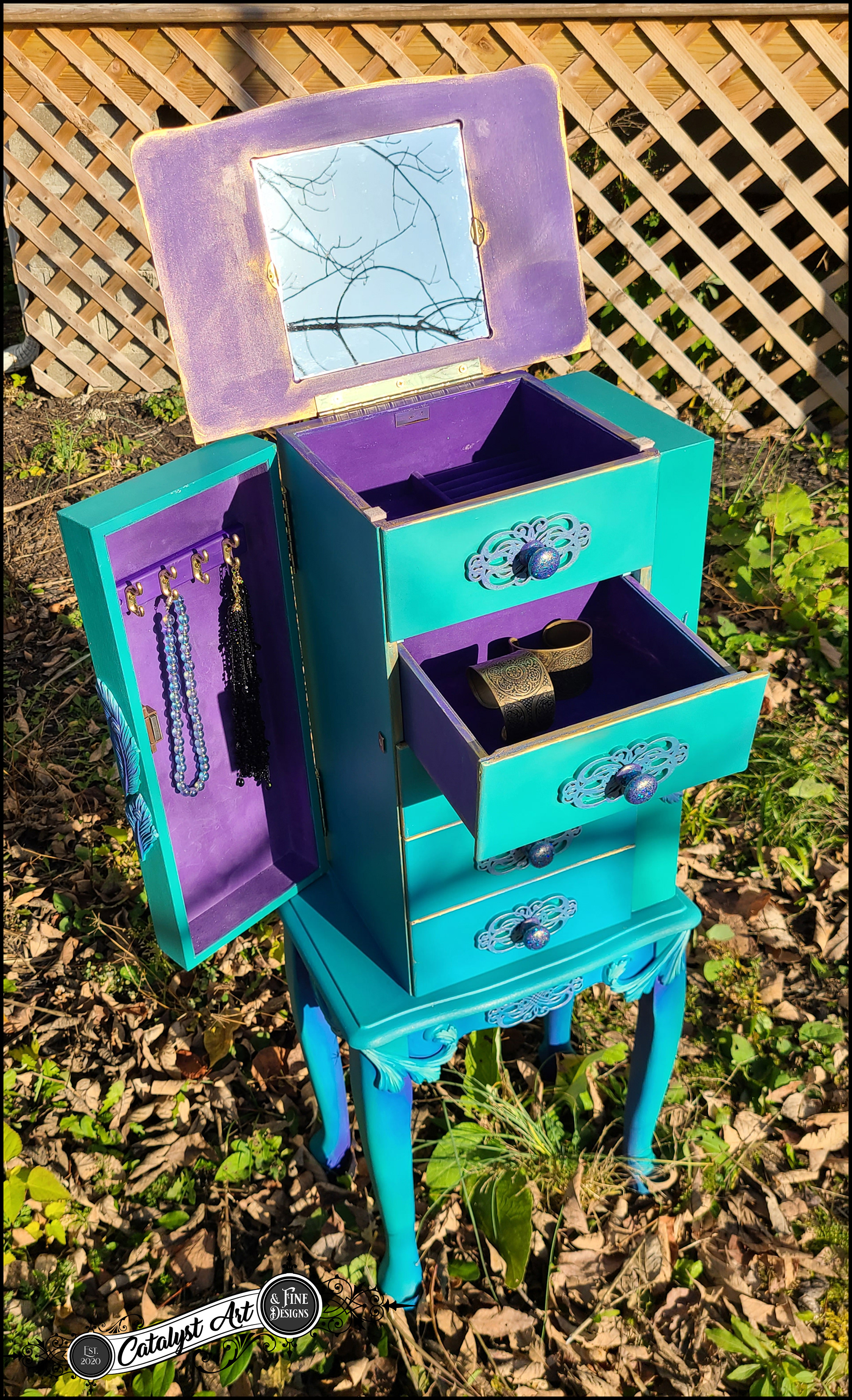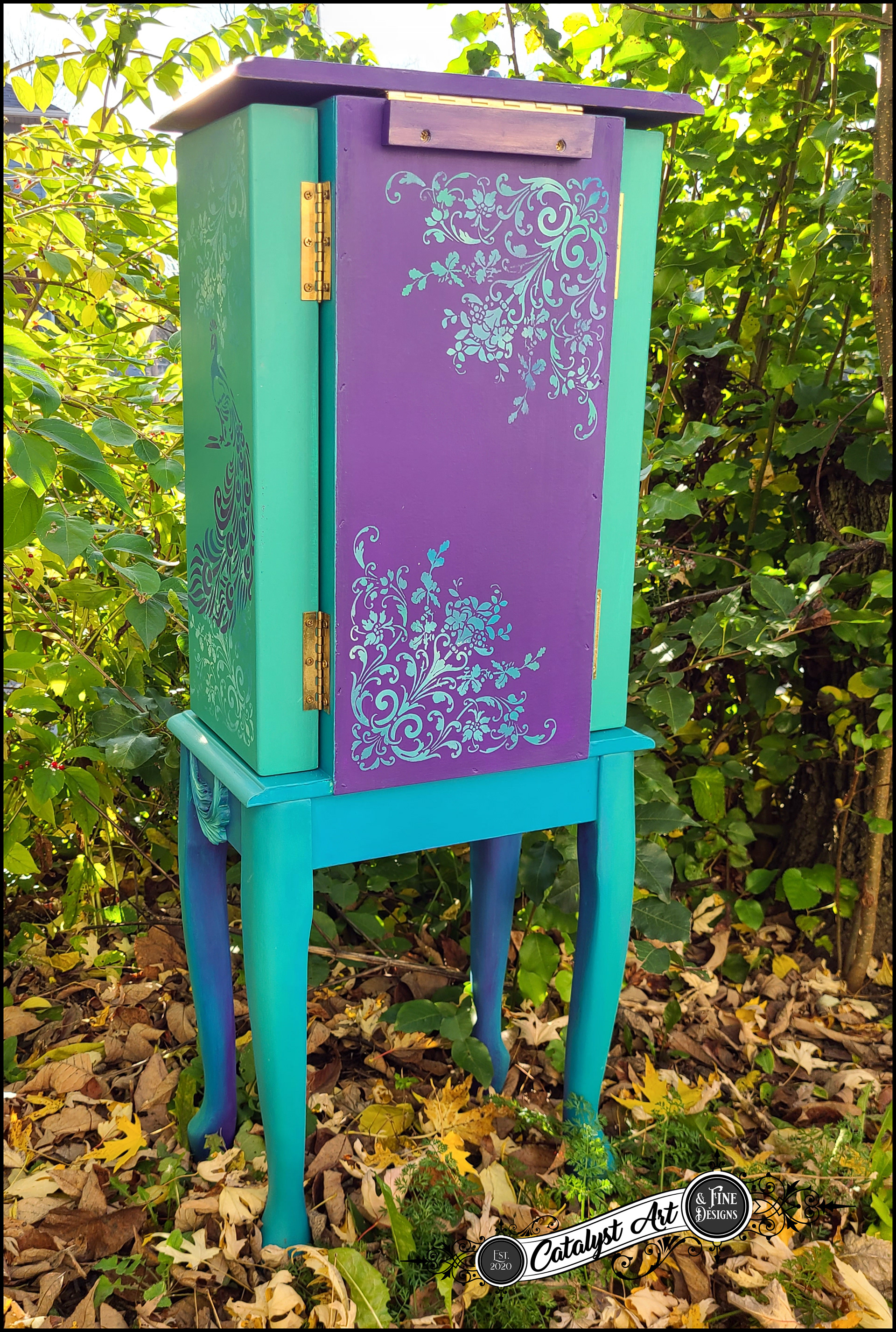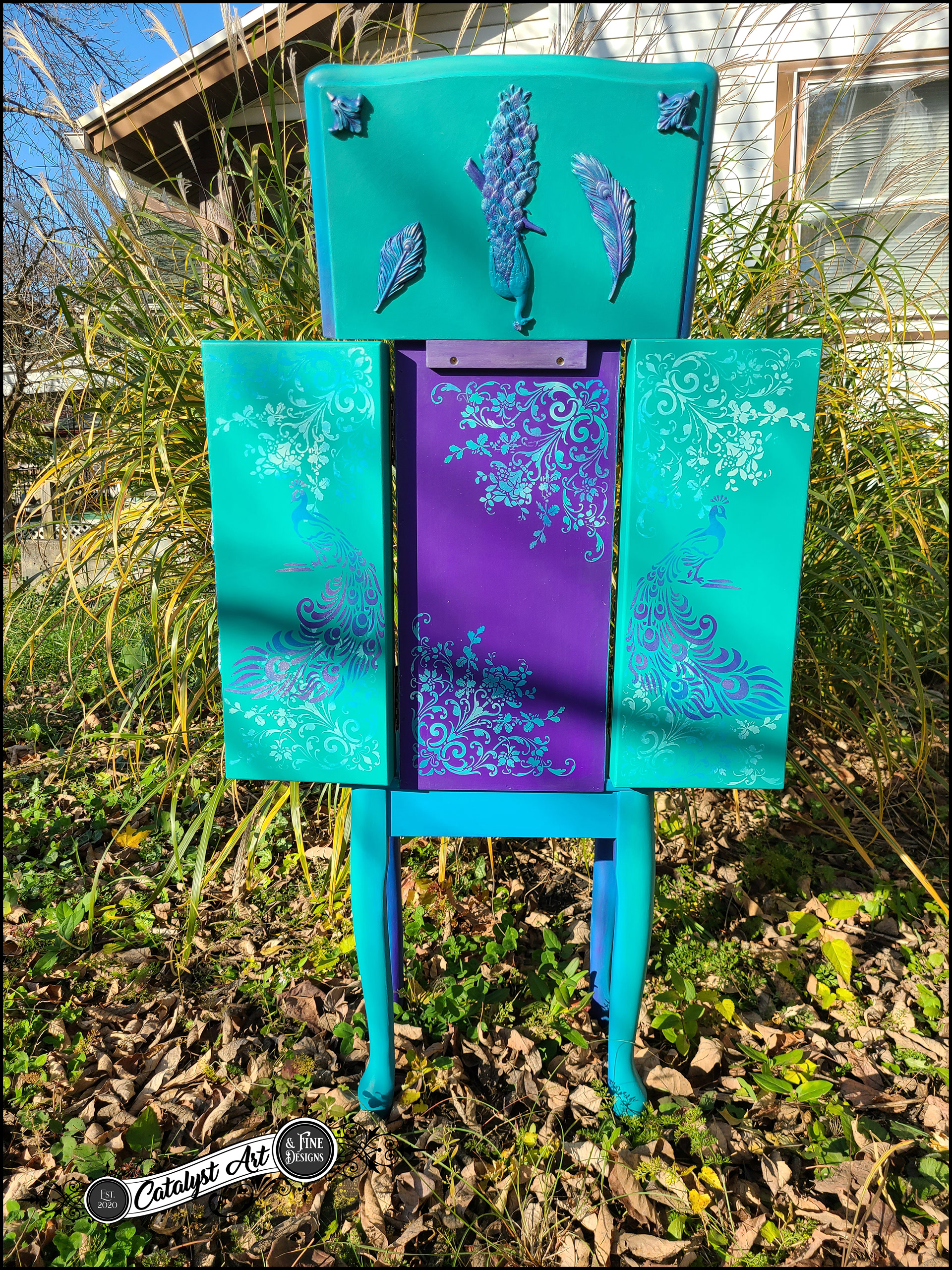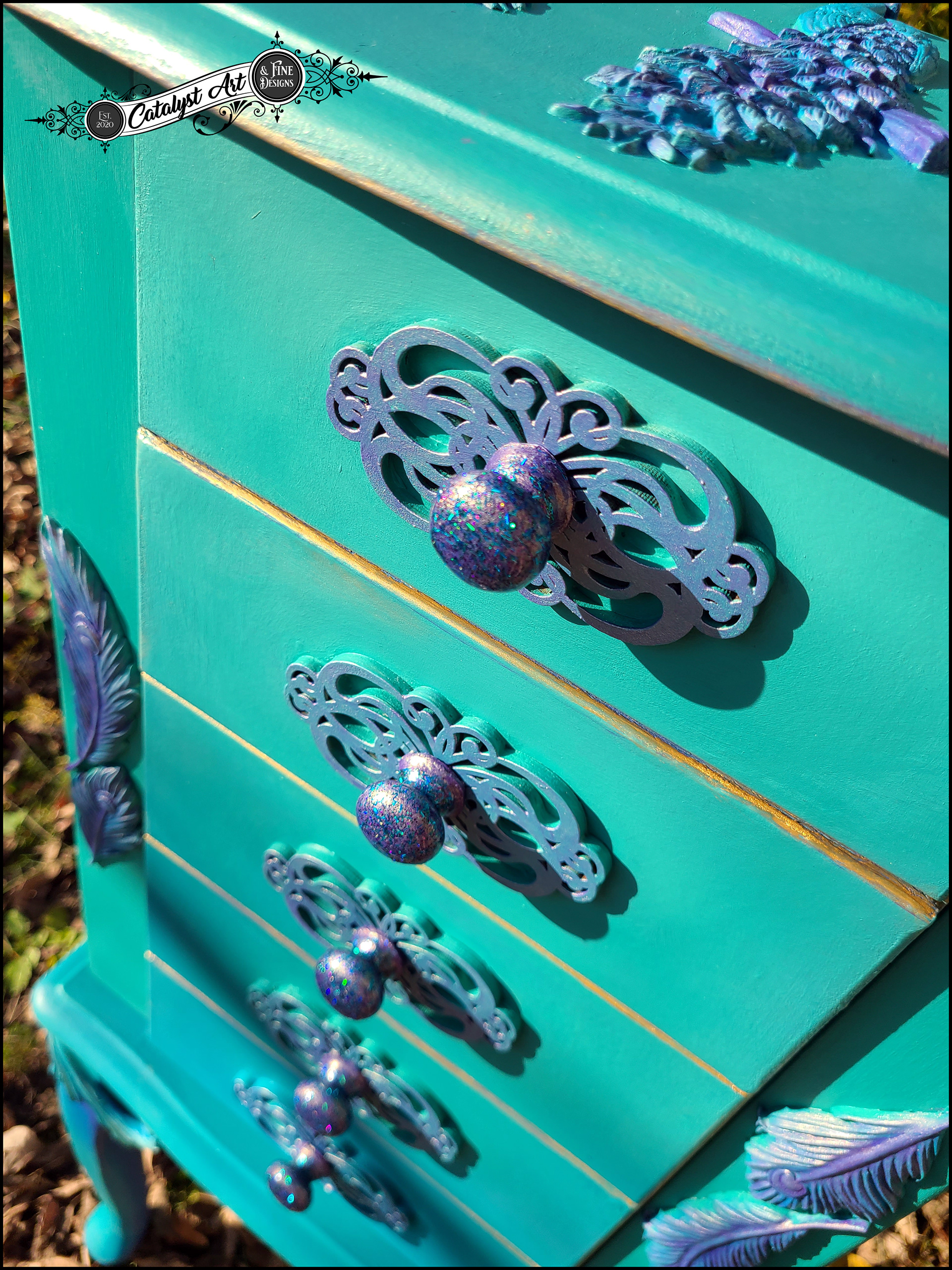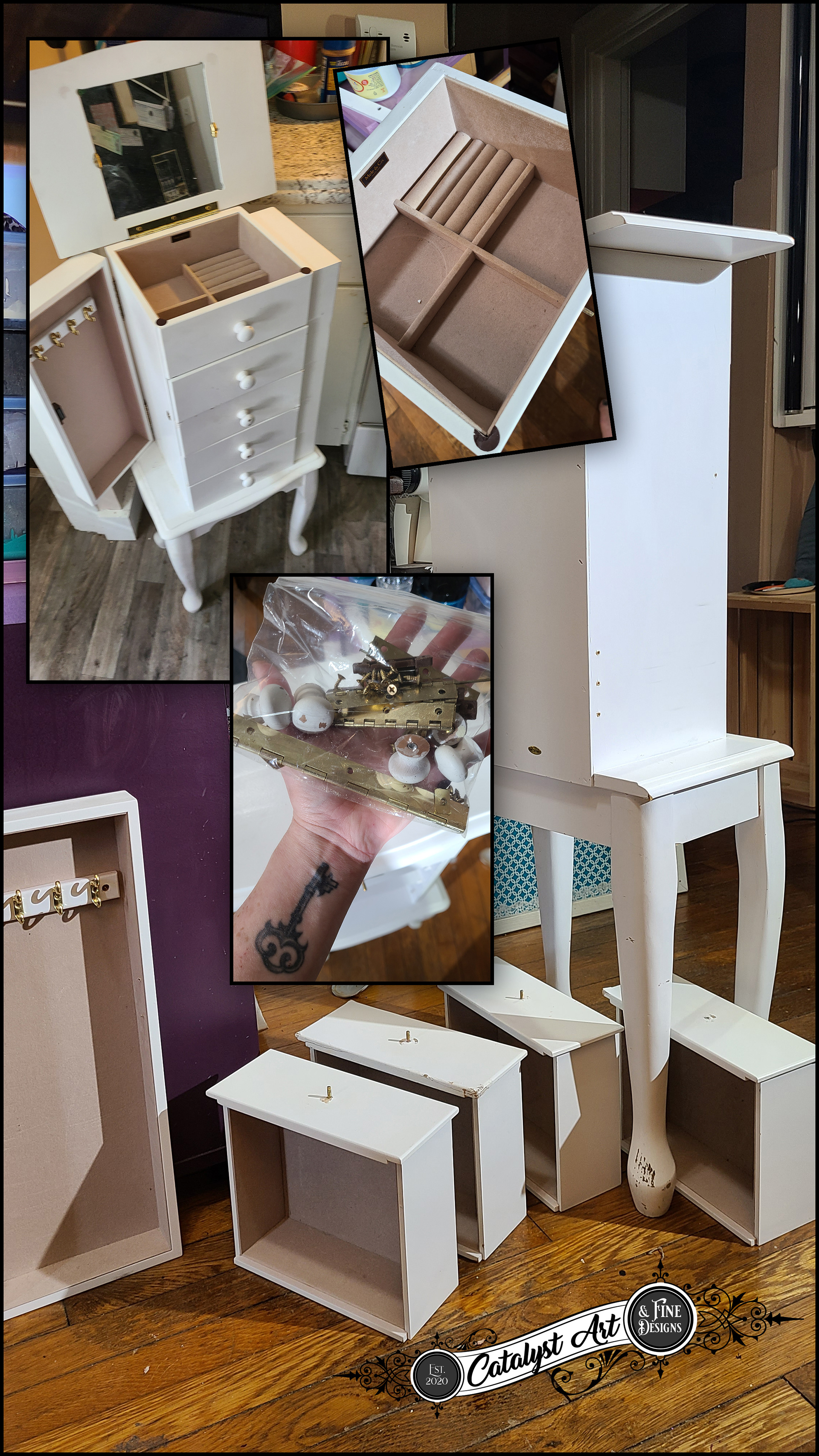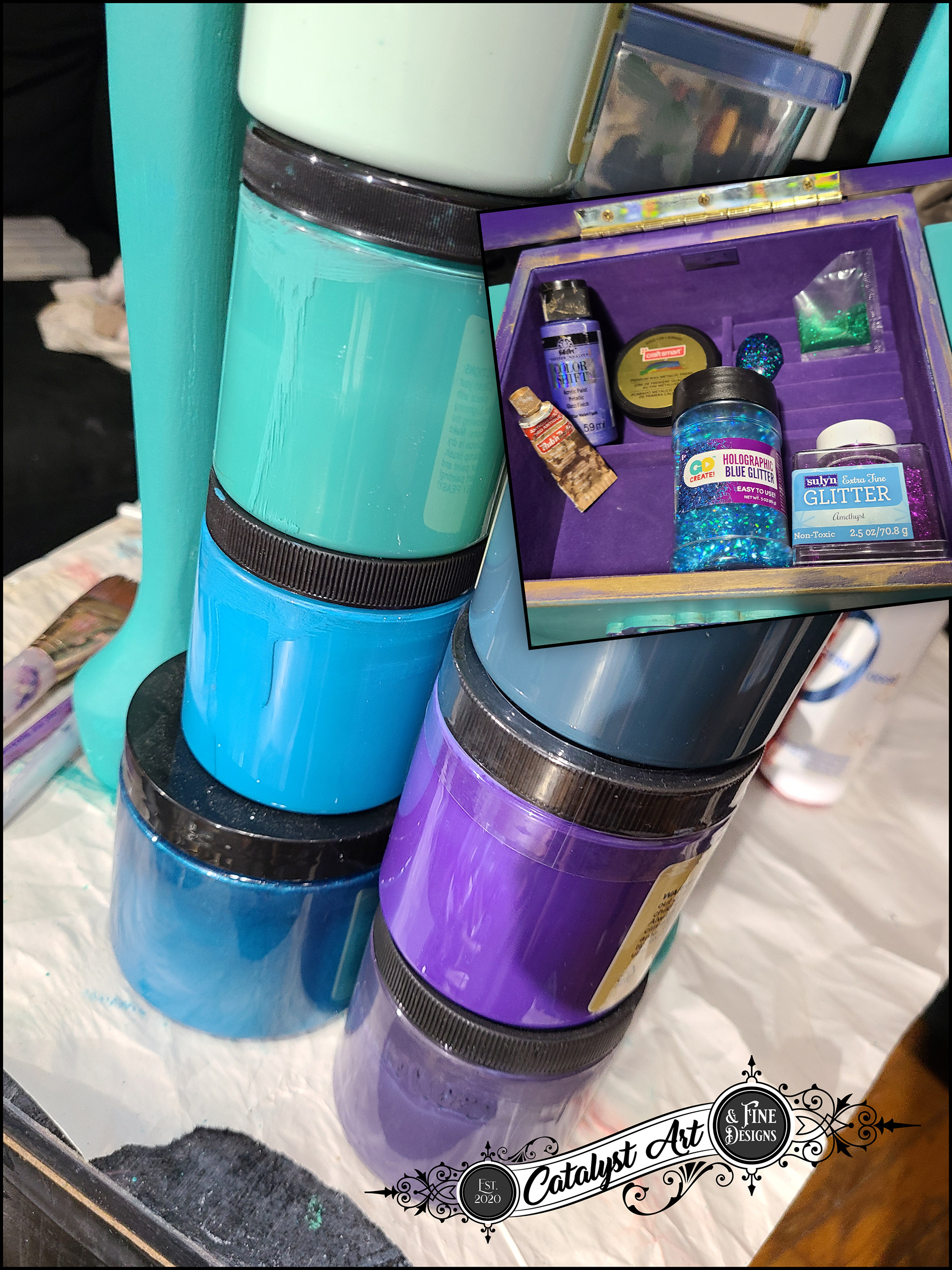 Peacock Jewelry Armoire: The full write-up
I considered a lot of directions for this piece but it continued to tell me it wanted bright, peacock inspired tones and glitter, glam and glitz (the 3 G triple threat). Sometimes a piece knows exactly what it wants so I listened.
This came to me with minor wear and tear and some small issues so, as usual, I began this project by fixing it up. Then I scuff sanded and sprayed it with 2 thin coats of primer using my Wagner Paint Sprayer, lightly sanding between coats and at the end.
I hand painted and hand blended the body and drawers and cast the detailed embellishments on the body and lid with Amazing Resin. I used 2 stencils and a rad multi-color stenciling technique to create clean, blended swirls and the peacock on each side door and the back.
I made a dye for the felt and hand painted it on to turn that pale pink into a vibrant violet for a pop of color. Then I painted the sides and backs of the drawers to match.
I wanted to keep the wooden knobs but 2 were broken so I fixed their shafts and replaced the 2 headed screws and added hand painted wood embellishments to make a back plate for each knob. I painted the knobs and did a resin pour over them to add glitter and enhanced protection.
Finally I applied 2 coats of clear coat and then 1 coat of clear wax over the whole thing and added decorator waxes to flash out the details in a vibrant gold that matched the hinges and hooks.
Seaglass
Mermaid Tail
Peacock
Amethyst
Aubergine
DecoArt Americana Decor Clear, Cream Wax
(Clear and I made a tinted version for the sides and backs of the drawers by adding some Dixie Belle Amethyst)
Custom peacock inspired glitter mix from my private collection.
The wooden backplate details were from my stock but I believe I got then at JoAnn Fabrics at some point.
Stencils from Wish, secured using pixie spray stencil adhesive.