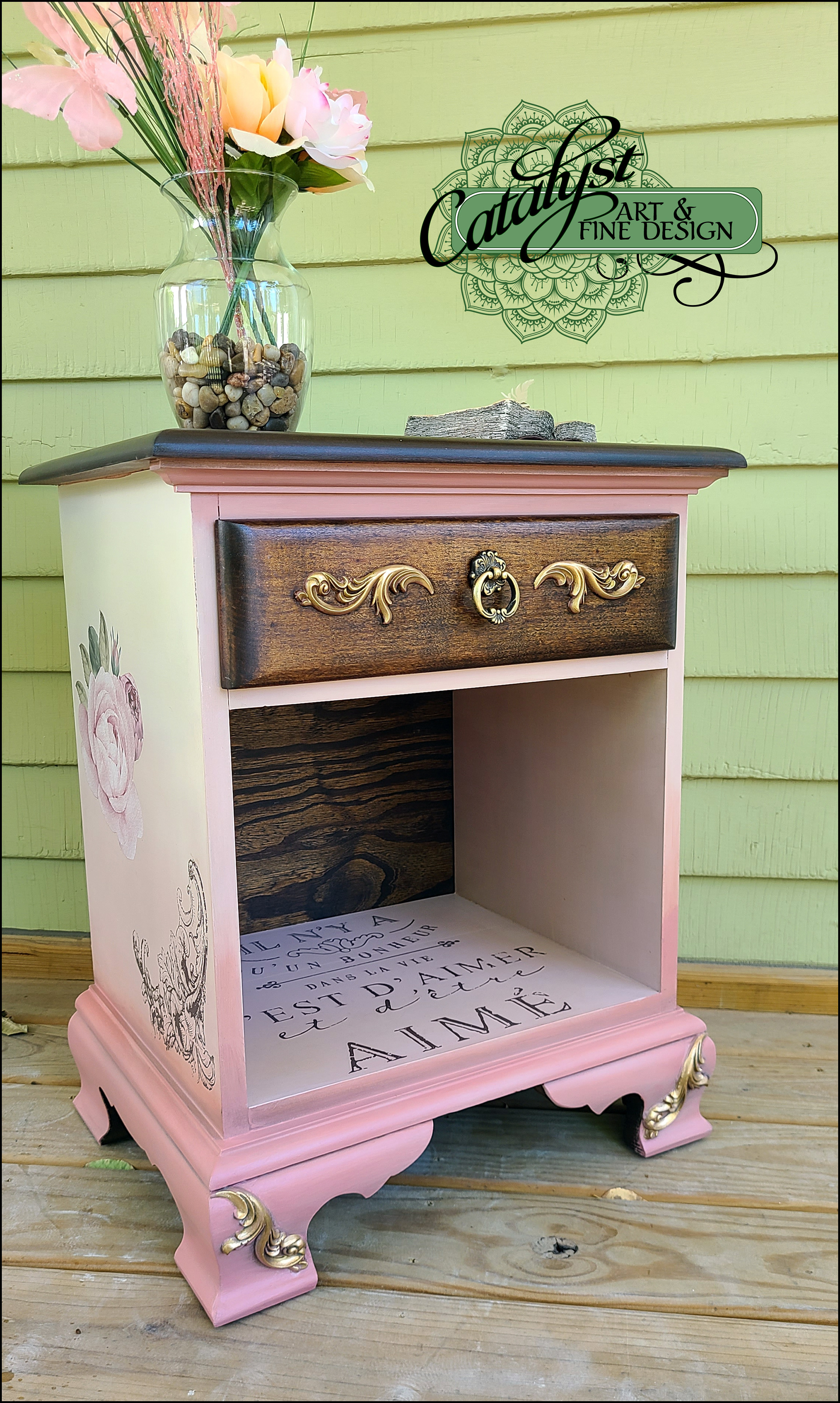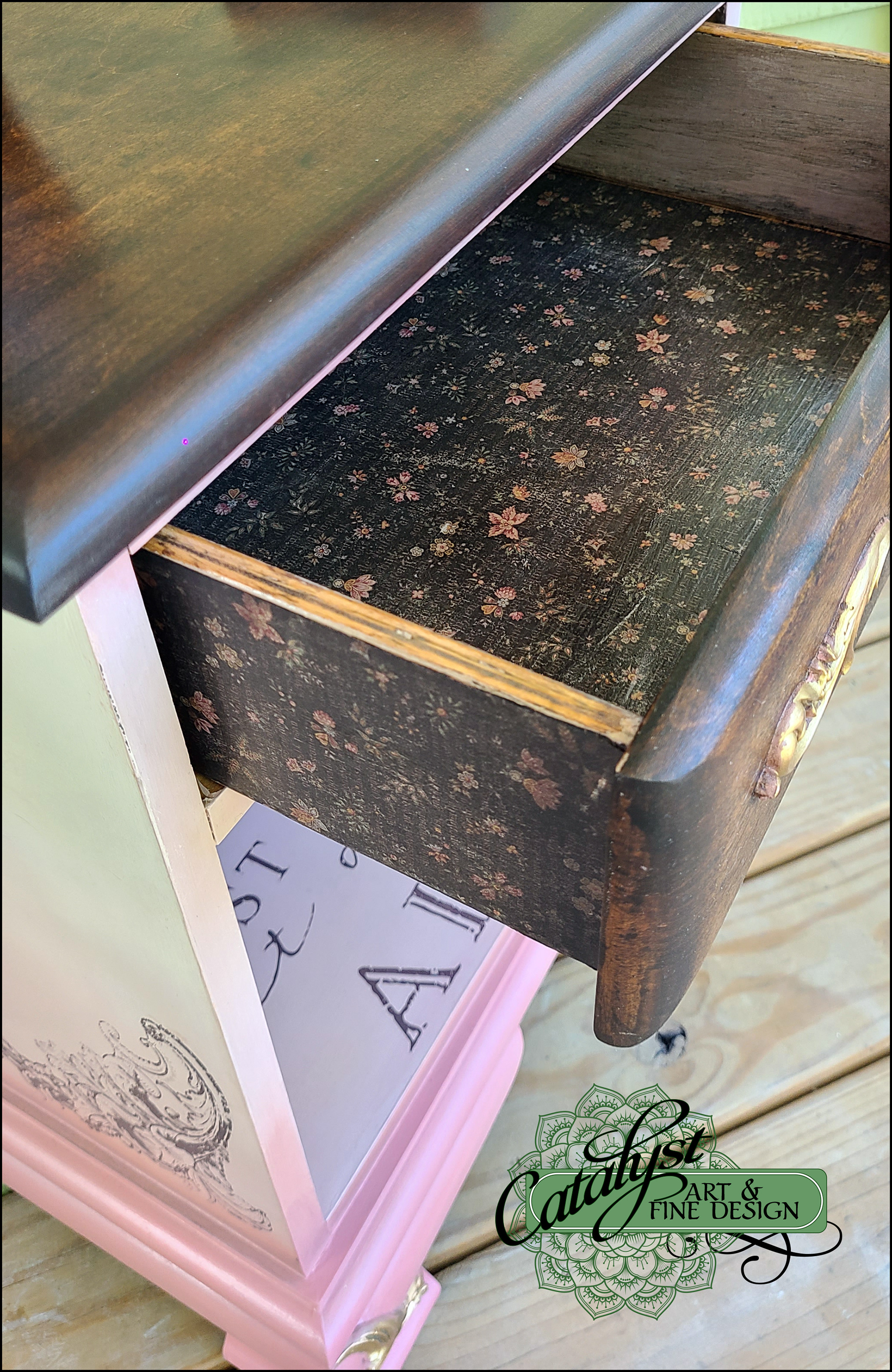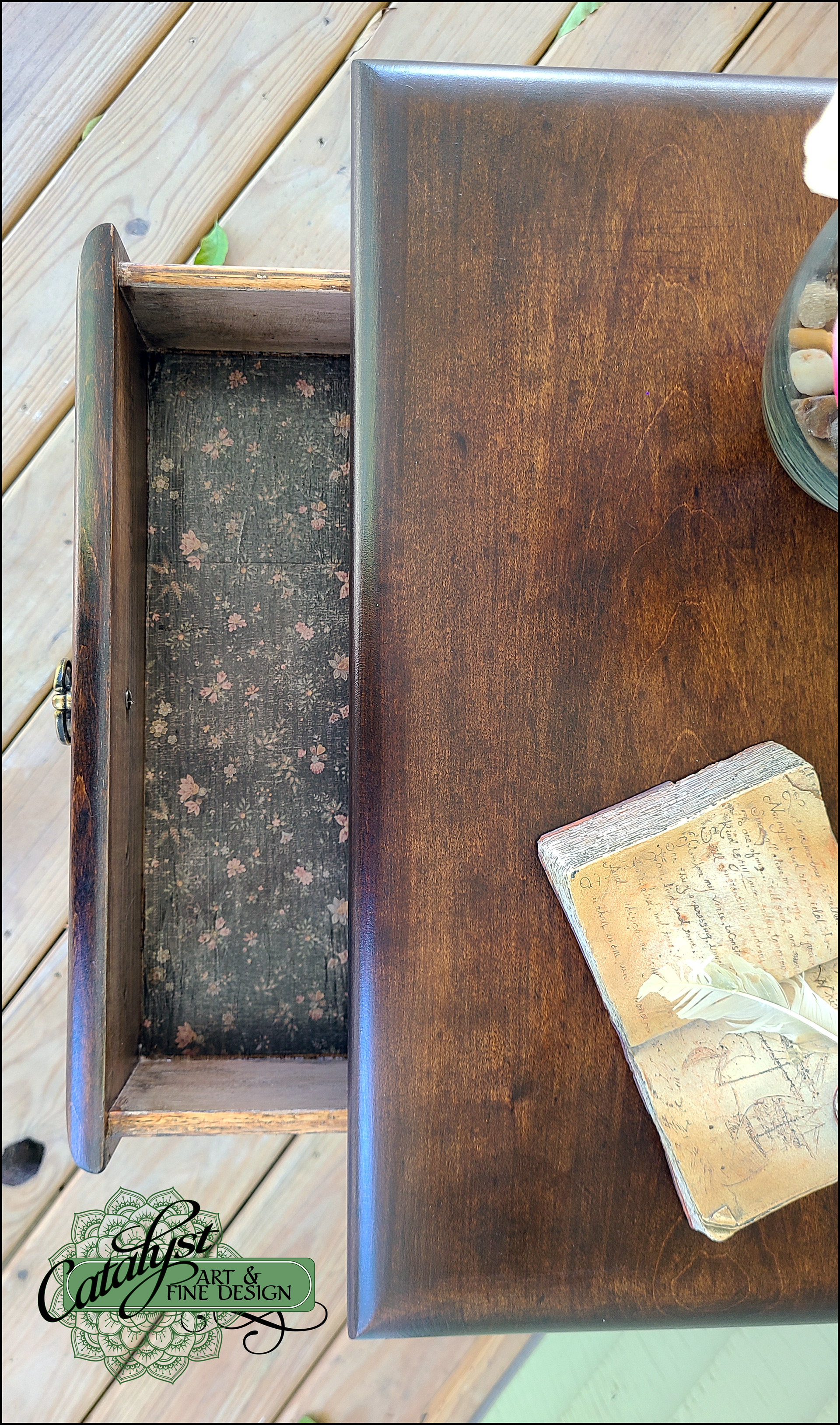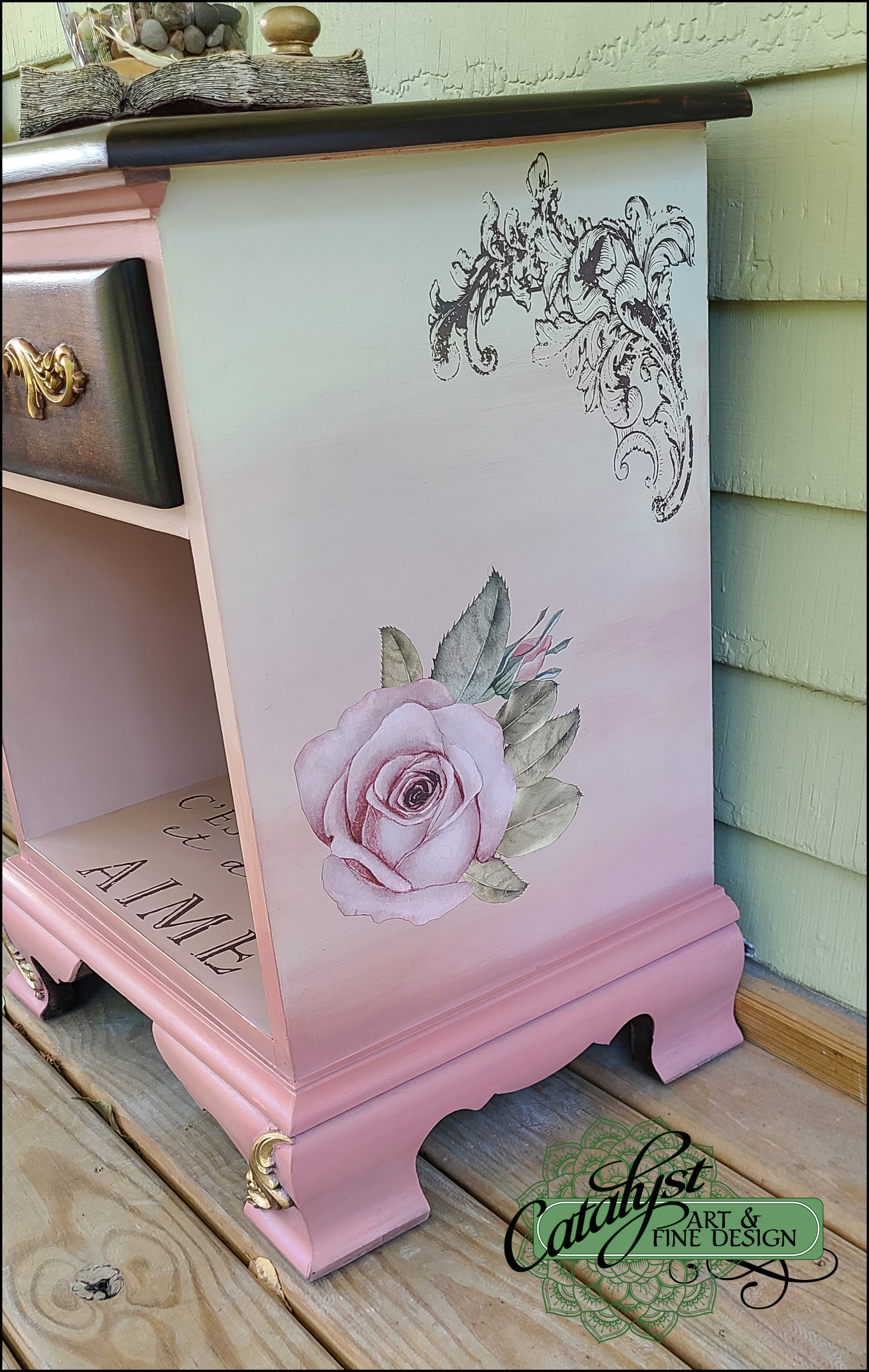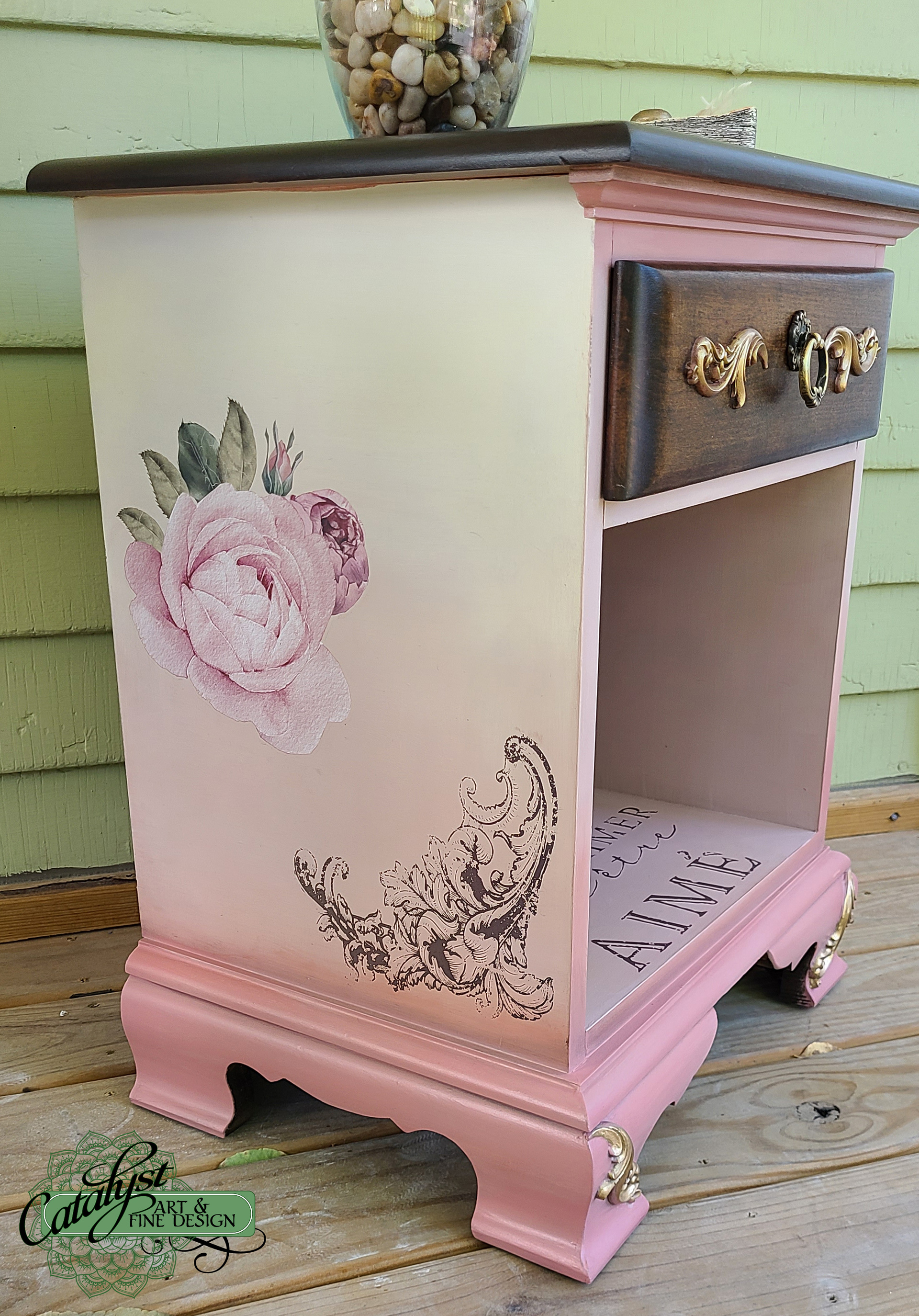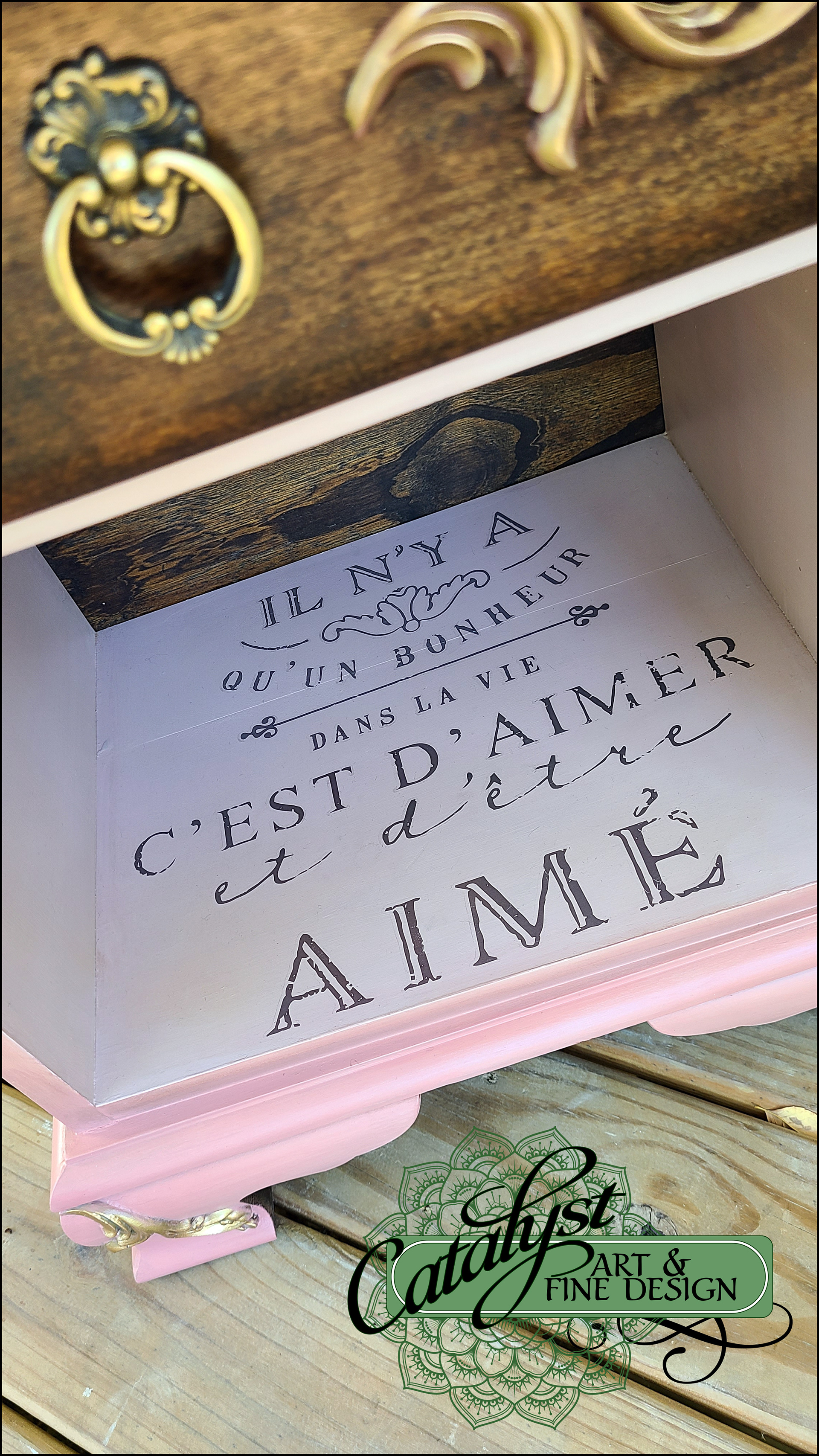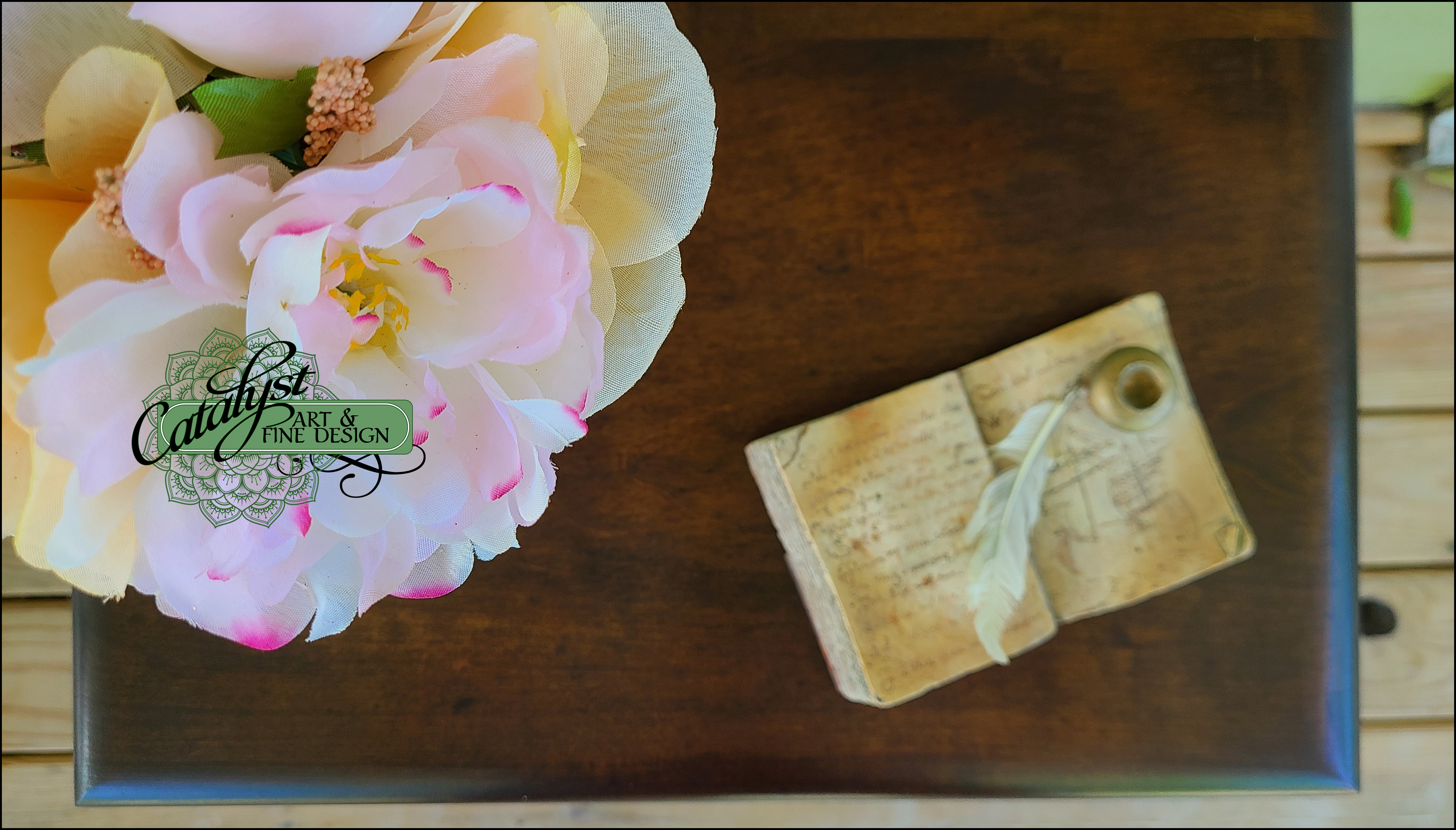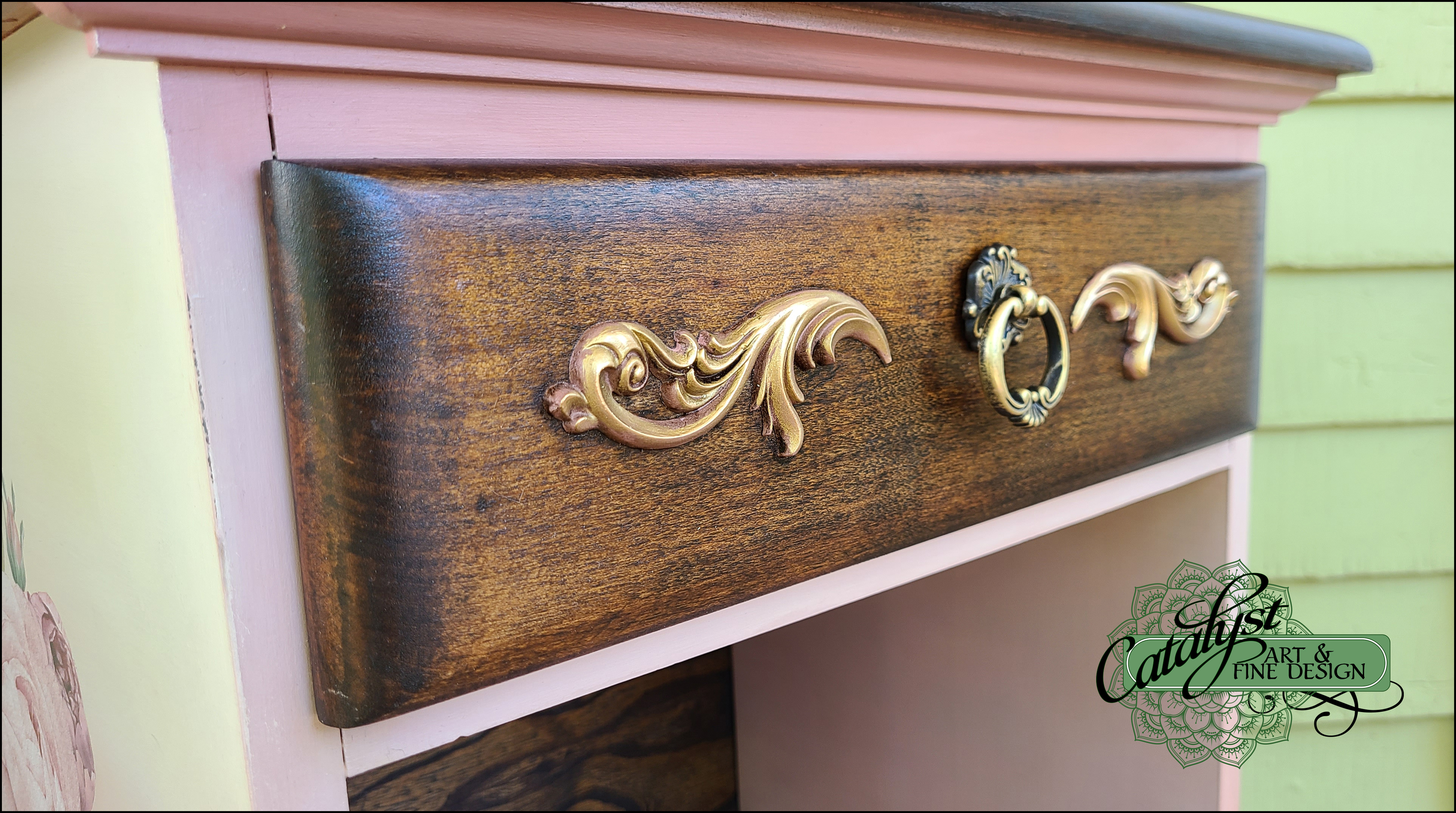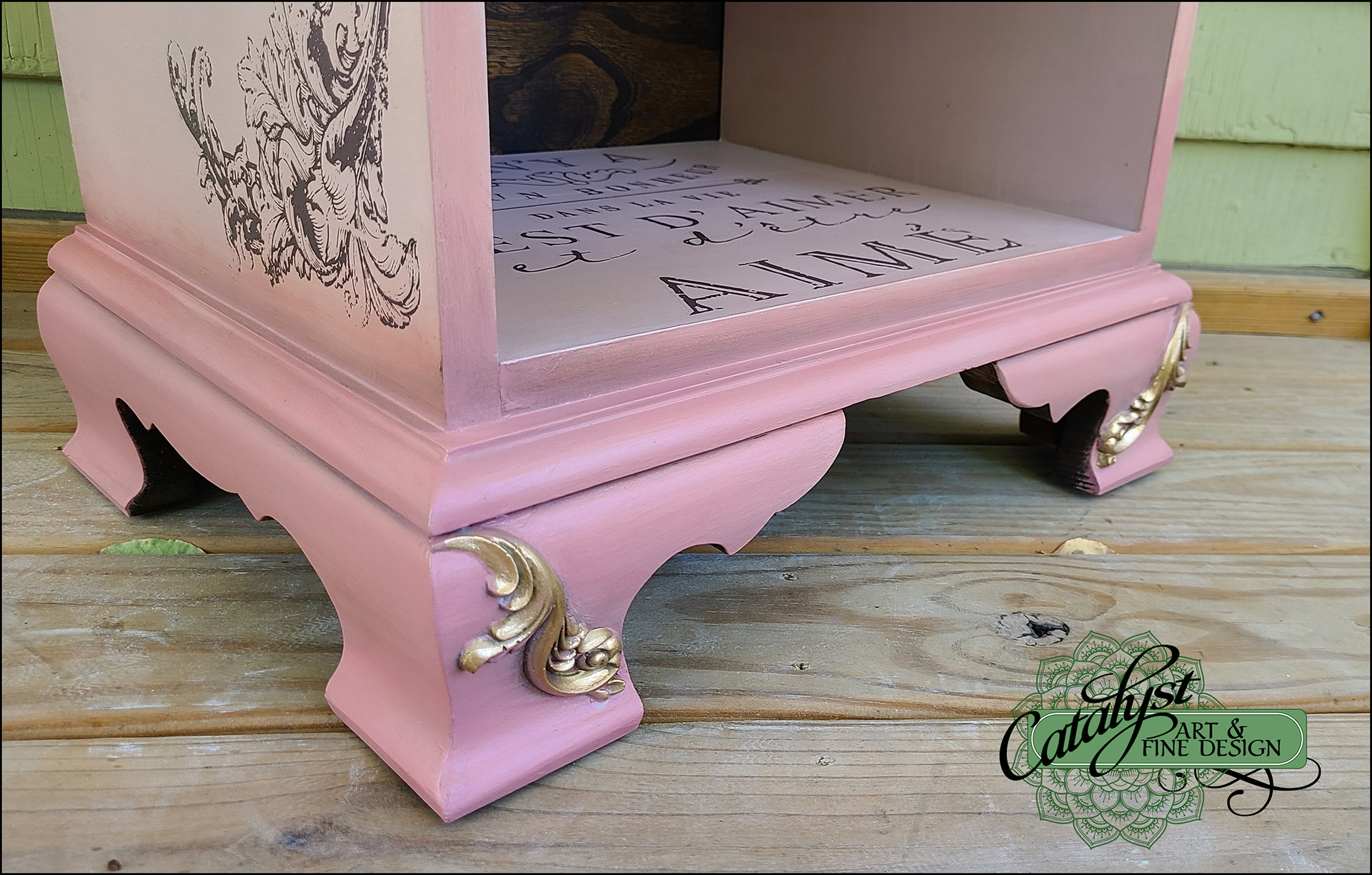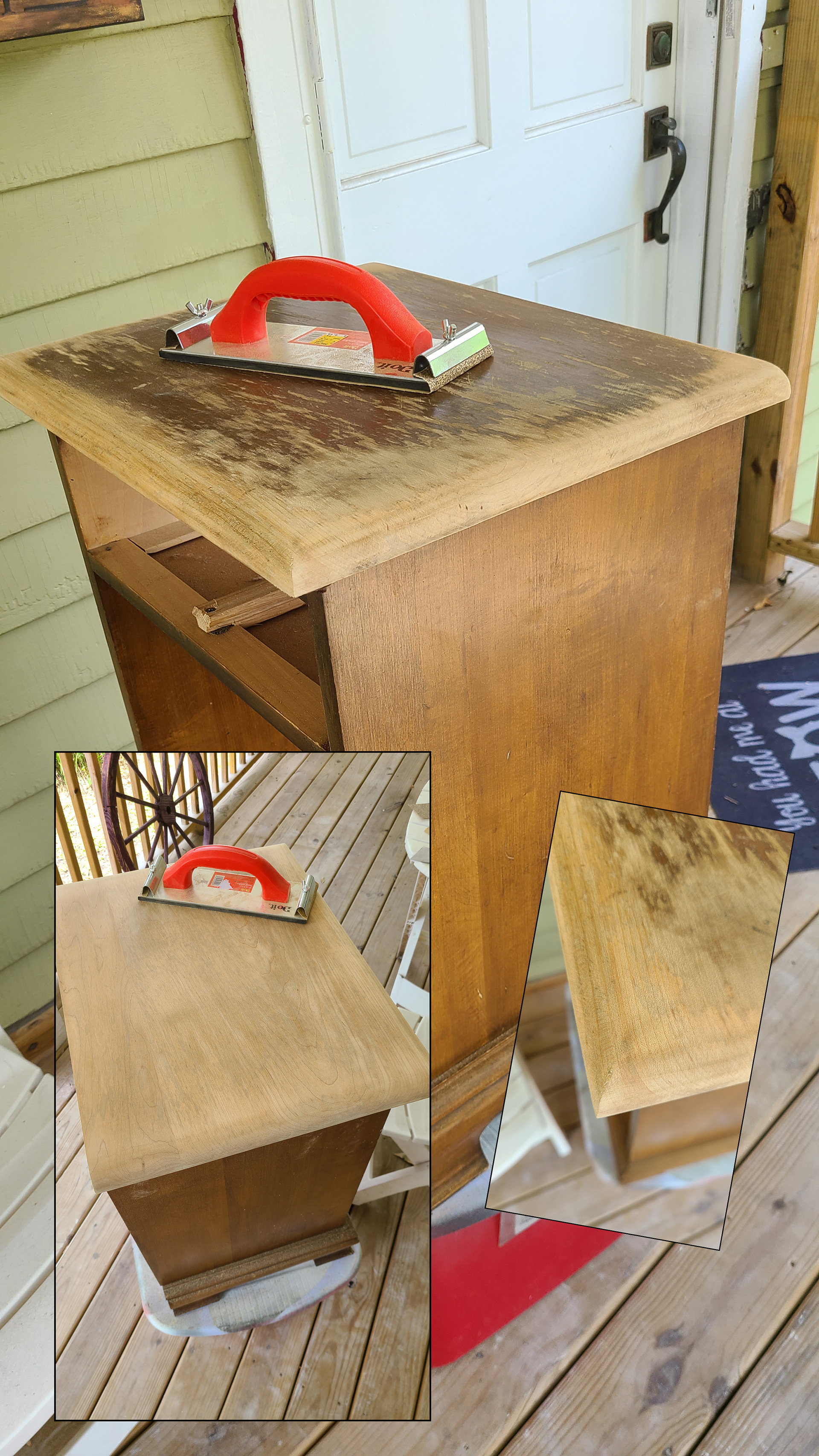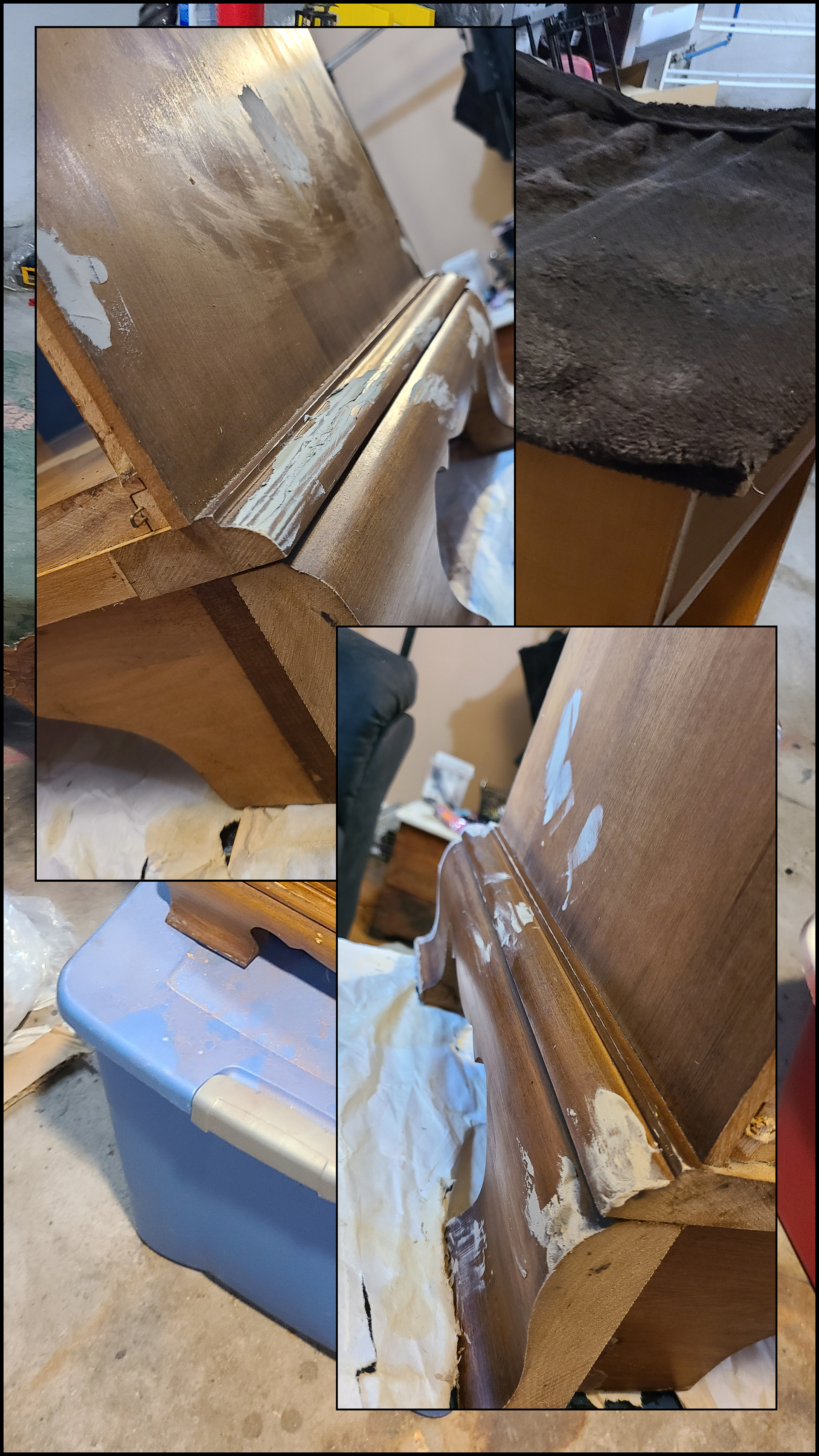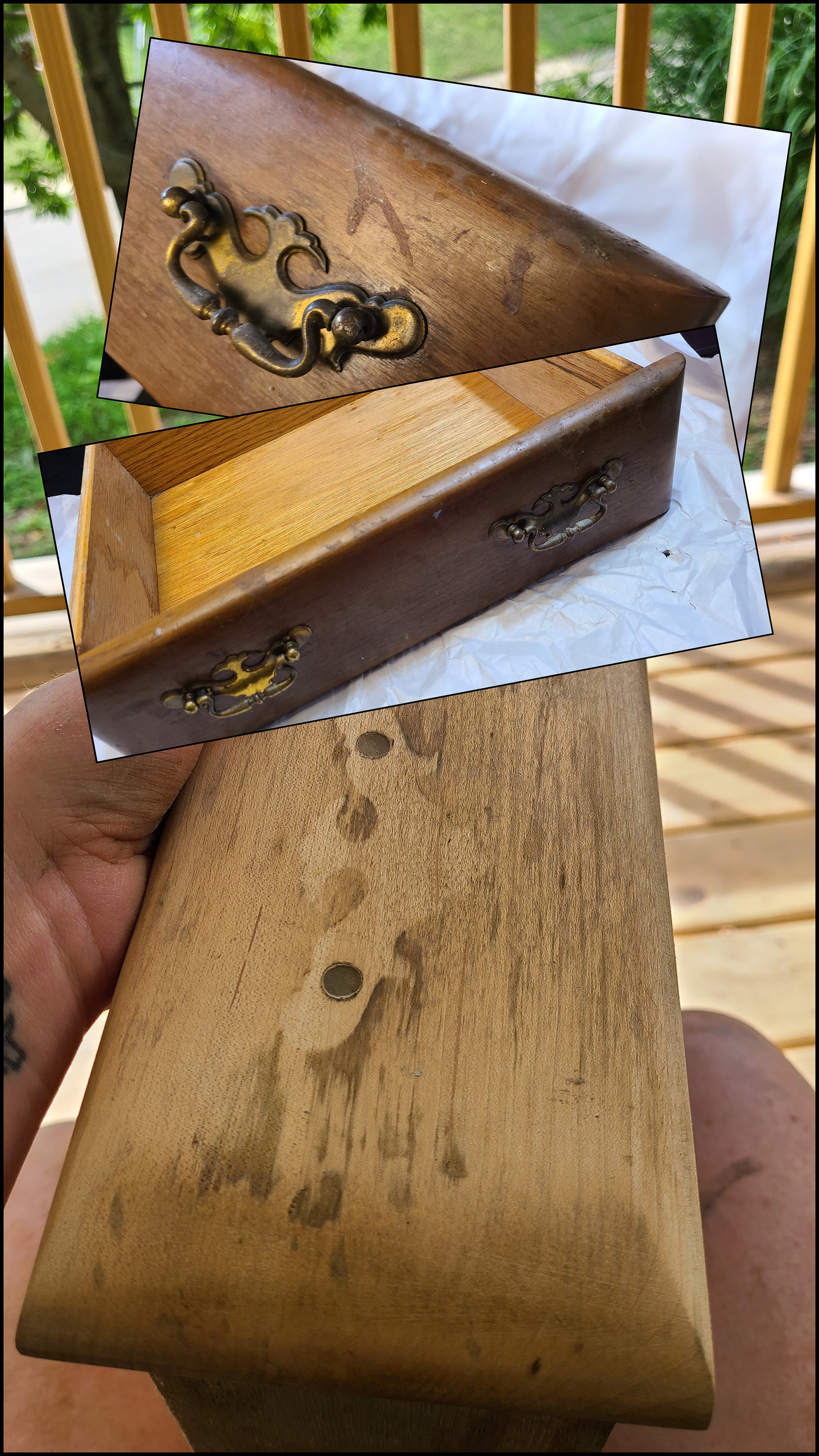 This Tea Rose and Cream Nightstand/Side Table was rescued from a terrible fate.  When it came into my hands, it had water damage, a bad back, badly damaged hardware, chipped and faded veneer and it looked like something someone had kicked a hole in it.  I took it home, cleaned it up and lovingly removed all the stains and broken parts, hand sanded the veneer away to reveal the natural wood beneath, stained the top and drawer with Minwax stains and painted the rest using a custom mix and blend of Dixie Bell chalk paints.  I built a new back for it as well.  I added resin cast embellishments flashed with gold, sourced and swapped in new hardware and finished it off with parts of a Redesign with Prima transfer. 
(Translation from the French:  There is only one happiness in life, it is to love and to be loved)
It is 24" tall, 20" wide and 15" deep.